Police Commissioner Leroy Brummel last evening named Water Street businessman, Randy Jagdeo as the person police were seeking for questioning into the death of Eccles biker Kirk Davis who was gunned down outside his home last Wednesday night.
Bikers, friends and well-wishers gathered at the Square of the Revo-lution last evening to pay tribute to Davis and to demand justice for a fallen comrade.
Following their congregation at the Square of the Revolution, the crowd then made its way down Brickdam to gather outside of the Brickdam Police Station, where persons remained for about 20 minutes before heading to Bagotstown, East Bank Demerara for the wake.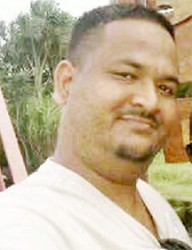 It was while the crowd was gathered at the Brickdam Station that Commissioner of Police Brummel said that the Police were seeking the person believed to be responsible for Davis' death. "Y'all aint hear is a Jagdeo do it?" he said, when asked whether the Police were seeking the suspect and why no wanted bulletin was yet issued. He was referring to Water Street businessman Randy Jagdeo.  It is unclear where Jagdeo is at the moment.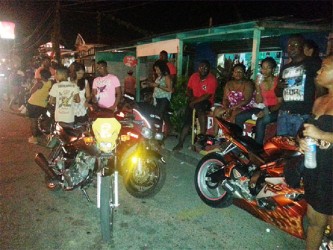 At Bagotstown, heavily armed policemen were on patrol on the roadway in a bid to keep the crowd in check and ensure that traffic heading up and down the East Bank was flowing freely.
An autopsy revealed that Davis was shot 16 times. Persons close to Davis expressed surprise that the suspect is still at large. The businessman's wife was wounded during the incident and remains a patient under guard at a private city hospital. The woman has reportedly denied being at the scene of the shooting and told investigators that she was shot at another location.
Around the Web