The Guyana Police Force said its ranks had to resort to the use of force against 45-year-old Krishna Persaud on Sunday evening after he attacked two of them.
In a release yesterday the force said policemen confronted Persaud after it was reported that he made threats, "involving the use of a knife," on another man.
During the confrontation, which occurred at the man's Sophia Front, East Coast Demerara (ECD) residence,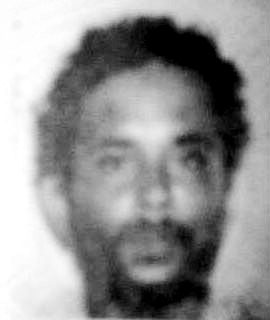 police said, he attacked several ranks, injuring Corporal 18908 Ramdat's left hand and Constable 20537 Adams' right index finger. "As a result the police had to resort to the use of force and Krishna Persaud was fatally shot.
Investigations are in progress," the release read.
The Georgetown Public Hospital, on Sunday evening had released a statement which stated that the man was taken to the hospital having sustained a gunshot wound to the head, and that he died five minutes after arriving at the hospital.
Stabroek News was told on Sunday evening that police discharged warning shot at the man following his assault of the ranks but observers are curious as to how a warning shot, which was supposed to be fired into the air, struck the man in his head. What is also especially curious is how a warning shot from the police managed to hit Persaud in his head in the dark, cramped shack he called home.
When police ranks confronted Persaud on Sunday night, he reportedly told them "I is a serious man," and warned them to leave before he "do all of y'all something." The police however, continued to insist that he accompany them to the station to be questioned. It was then, according to reports, that Persaud attacked the officers, dealing two of them at least one chop each.
Around the Web