Seven men are in police custody after two guns including a telescopic rifle with matching ammunition were found in the vehicle they were in at Yarrowkabra, Soesdyke/Linden Highway.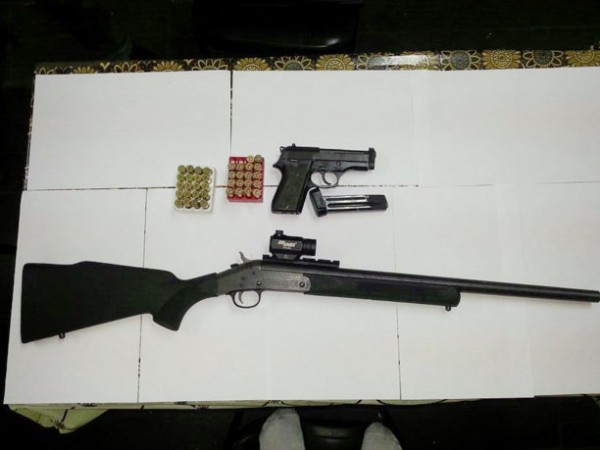 According to a press release around 12:30 hrs police ranks stopped and searched an F150 motor pick-up in which were found a .44 Harrington and Richardson telescopic rifle with 38 rounds and a .32 Taurus pistol with 7 rounds.
Investigations are in progress.