Trinidadian investors will enjoy the same incentives available to local farmers when they begin cultivating land here, Trinidad and Tobago (T&T) Finance Minister Larry Howai said yesterday during his delivery of that country's TT$61.3 billion national budget.
The budget speech confirmed that the Memorandum of Understanding signed between Trinidad and Tobago and Guyana will see the provision "in Berbice initially 10,000 acres of land for immediate agricultural production and subsequently a further 90,000 acres."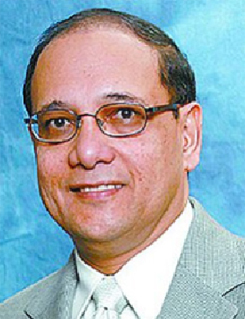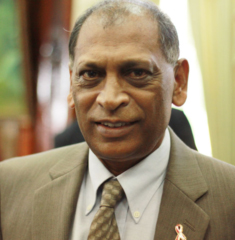 Howai also announced, "We have requested of the Government of Guyana that investors from Trinidad and Tobago be eligible to access incentives currently available to Guyanese farmers and be allowed to repatriate profits."
Howai told the Parliament that the T&T government "will invite private sector investment in agricultural production in Guyana, and will work with the Government of Guyana to provide a facilitating environment and the necessary support to attract such investments."
Contacted yesterday, prior to the completion of the budget reading, Minister of Agriculture Dr Leslie Ramsammy told Stabroek News, "Last year the Trinidadian government supported a facility in their budget that would support Trinidadians coming to Guyana and I know that the Trinidadian government is today reading its budget… [Howai] is going to outlay a plan in financing agriculture investments in Guyana."
Asked where the land would be and how it would be divided, Ramsammy would only say that three teams from Trinidad had visited Herstelling, which is an estate on the left bank of the Berbice River, in the past year.
He added, "They have to decide what they want to do with the land then we find suitable land."
Pressed, he said, "They have already sent technical teams for aquaculture. They have sent a technical team for coconut, [and] they have sent a technical team for rice so I guess their teams all get together they will all decide."
Ramsammy continued however that while the three teams were looking at those areas it was also quite possible that they would also seek diversification and may opt for other crops.
He gave an example of Trinidad's current importation of tilapia from China, noting that if they did develop an aquaculture farm the country could reduce its import bill while importing from within the region, one of the Caricom mandates.
Dr Ramsammy stated, "Not only are we encouraging Guyanese to grow more food for export but we are encouraging our Caribbean colleagues who would have a constraint in terms of land. We have the land and they can invest in our country so that the Caribbean can meet our own needs, food needs and the Caribbean could export outside of our region." He said that while the region would be building relationships to reduce costs collectively, it could look to increase profits by exporting out of the region while utilising various lands.
He said that while the Jagdeo Initiative has had a slow start, relationship building in this capacity was significant.
"On the one hand in keeping with the Jagdeo Initiative this will help us, Guyana, to increase exports. But on the other hand Trinidad will ensure that it reduces its food import from outside Caricom."
Ramsammy clarified that "it is not that the Trinidadian government will come and utilise that land, the Trinidadian government is intending to mobilise Trinidadian farmers who will work along with Guyanese to develop food that Trinidad presently imports."
He added, "Look I am not taking away land from Guyana's rice farmers or from Guyana's farmers to give to Trinidad. When we gave the Barbadians we gave them land that no one was using and no one wanted to use."
Ramsammy said too that there was a major difference in the Trinidadian deal because the Trinidadian government was making financial preparation to cover cost of any infrastructure development that may be needed. He said that since the MOU was initiated the Trinidadian government was putting aside funds necessary for development of the land.
He told Stabroek News, "Guyana [will] benefit from employment, taxes export and so on, but the investors are also making a profit and those investors are from Trinidad."
Ramsammy said that Trinidadian farmers will "be growing things in Guyana; those are Guyana produce, it is Guyana produce but Trinidadian farmers will have an opportunity to be engaged in a wealth generating activity."
He continued that through this initiative Trinidad was able to expand its land cultivation. He did state however that while the cultivation wasn't an issue in Guyana, the Caricom Heads of Governments still needed to devise a plan to properly and effectively transport produce from country to country.
He said that currently regional representatives were looking at ways to better assist the transportation needs. "We can grow plenty fresh vegetables now we don't need more land… But to get it to Antigua or from here to St Vincent or from here to St Kitts is difficult," Ramsammy noted.
Meanwhile Trinidad domestically has disbursed over TTD$150 million through the Agriculture Development Bank with over 1,400 loans.
Also over 10,000 acres of domestic farm land was divided into small and large farms through the country's Green Initiative.
Around the Web