A 37-year-old DJ was last night gunned down at Turning Point, Tucville by two men on bicycles, one of whom was subsequently held by public-spirited citizens and soundly thrashed.
Eyewitnesses at the scene told Stabroek News that Sheldon Cheddie of 39 – 946 Jackson Street, Tucville was seated under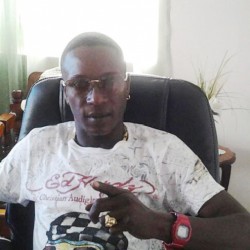 a makeshift tent around 20:30 hrs when the two armed assailants rode up and shot him multiple times.
They attempted to make an escape but public spirited citizens gave chase and caught one of them.
Reports are that the persons who caught him dealt him a beating while another set of persons took the mortally wounded Cheddie to the hospital where he succumbed to his injuries.
When this newspaper arrived at the Georgetown Public Hospital, the alleged gunman who was apprehended was being treated for his injuries and was hand cuffed and under police guard.
Speaking with members of the media outside the hospital, Cheddie's father, Keith Cheddie recalled getting the sad news.
"I was at home and my daughter called me and said that Sheldon get shoot. I said where?
And she said he deh at the hospital that is all we know. So I fly down at the hospital and ask them to see him. The doctor carried me inside and said they tried their best… well, you know," the man lamented.
Keith Cheddie said he had no idea of who would want to harm his son. "I personally don't know whether he had a problem with anybody. I know everybody know Cheddie," he said.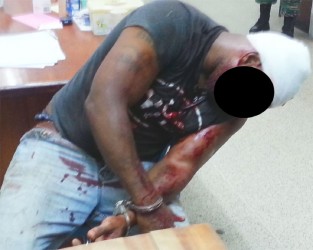 According to the father, Cheddie did trading, which he had stopped after some time. "He was a DJ first with Slingerz then he start doing trading, then he was working with a friend. I don't know what kind of work. I can't remember what work he was doing," he said. "He got into an accident with his car so he wasn't on the road. He was home," he said.
Cheddie, who was the father of five children, formerly attended Charlestown Secondary School. He was trained as a plumber.
Around the Web