The family of slain Meten-Meer-Zorg businessman Zulfikar Namdar believes that the bandits who carried out the attack on Tuesday that left him dead scouted the area in advance.
"We have no idea is who but it had to be people who know that we kept money here… they probably came before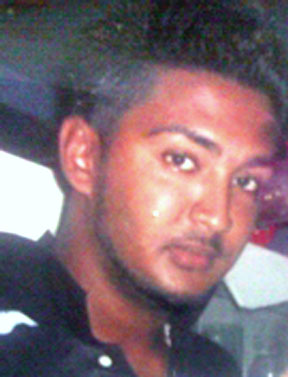 not once or twice—because plenty people always in the shop—and check out the place," the dead man's father Gulzar Namdar, Region Three Vice President of the Central Islamic Organisation of Guyana (CIOG) told Stabroek News yesterday.
Zulfikar, 27, known as 'Vicky,' was shot dead when gunmen invaded his grocery and home around 7:15pm on Tuesday evening and carting off at least $1M in cash after the attack.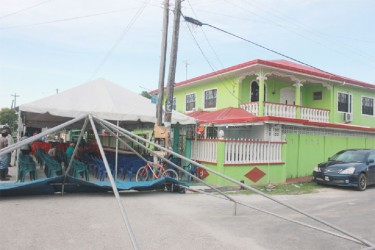 Witnesses had recounted that about five gunmen invaded the shop and as Vicky stood at the counter shot him through the grillwork in his neck. His friend and shop help, 17-year old Stephen Mohammed was shot to his left thigh and was treated at the Leonora Cottage Hospital and discharged.
His mother Fazila Namdar, as she held her three-year old granddaughter, was also assaulted by the men who demanded cash and jewellery.
An autopsy performed yesterday stated that Zulfikar died of gunshot injuries.
It was explained to the family that he taken one bullet to the throat, which travelled downwards, damaging his internal organs and causing him to die instantly.
Gulzar said that after talking with eyewitness and hearing reflections on the events leading to the killing, it was clear that his son was shot because the bandits believed that he moved his hand under his counter to reach for a weapon. However, he said that his son did not own a firearm and was probably reaching for the box which contained his store's day earnings to hand over to the men.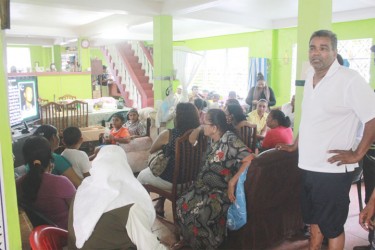 He said that he has a lot of unanswered questions but remained firm that the attackers wanted money he kept at home for his organisation's work, such as Zakat and funds from the privately-run Meten-Meer-Zorg Islamic School.
He noted that Guyana Police Force officers yesterday returned to the scene and dusted the area for fingerprints while gathering other evidence.
A police official said that investigation is continuing but that there are no leads. Persons who were at the shop when the attack occurred were also questioned by police and gave statements.
Zulfikar, the only child of his parents, will be laid to rest today according to Muslim rites.
Around the Web