Rondy Jagdeo, the suspect in the murder of Eccles biker Kirk Davis, was recently spotted in neighbouring Suriname and there are reports that he has been making contact with relatives apologizing for his behaviour.
Among those Jagdeo contacted is social activist Mark Benschop. Benschop related to Stabroek News that on Saturday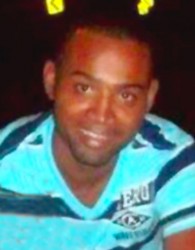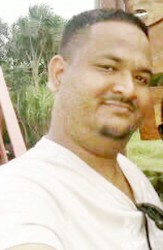 just before 7 pm, the Alexander Village resident contacted him asking for his photograph to be removed from Facebook.  Benschop said that the number that registered on his phone suggested that the man was calling from overseas.
Meanwhile, persons close to the man related that someone known to both men saw Jagdeo in Suriname but at the time was not aware that he was the alleged killer.
The man has been calling relatives in tears and apologizing for his behaviour.
Police have come in for heavy criticism over how they have handled this case. It took them almost one week to issue a wanted bulletin although the man was positively identified as the shooter from the inception.
Based on reports, Jagdeo had gone to Davis's home to settle a matter. Reports are that when Jagdeo and his wife  arrived, Davis entered the car they were in to give his side. It was shortly after this that a female voice was heard screaming and shortly after that, the driver got out of the vehicle, opened the backdoor and began shooting.
The man then reportedly pulled the injured Davis out of the car and fired several more shots before driving off. The man's wife, who was also injured in the incident, was subsequently admitted a patient of a private hospital.  A post-mortem examination revealed that Davis was shot 16 times.
On Sunday Police Commissioner (ag) Leroy Brumell  assured mourners gathered outside the Brickdam Police Station to demand justice that the police were seeking the person believed to be responsible for Davis's death.
Around the Web