Eight families from Manawarin, Region One yesterday received keys to their new homes as part of the Housing Ministry's Hinterland Housing Pilot project under the second Low Income Settlement Programme (LIS-2), the Government Information Agency reported.
GINA said that the beneficiaries are: Timothy Daniels, Deon Williams, John Oselmo, Gloria John, Verly Fredricks, Evadney John, Crawford Williams, and Mabel Benjamin.
Permanent Secretary of the Ministry of Housing and Water, Emile Mc Garrel told the beneficiaries that homeownership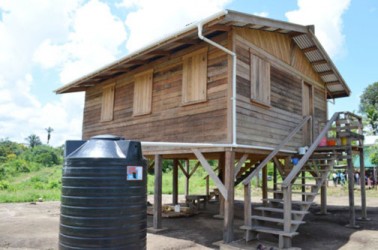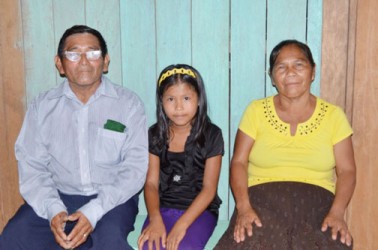 comes with responsibilities. He said they will have to ensure that the buildings are properly maintained.
The Government of Guyana has obtained funding from the Inter-American Development Bank (IDB) for the implementation of this project, GINA said. The primary aim is to improve the living conditions of low income families.
Eight communities in Regions One and Nine will have some of their housing needs addressed. These include: Oronoque, Whitewater, and Manawarin in Region One and Kwatamang, Annai Central, Apoteri, Massara, and Katoka in Region Nine, GINA said.
In Manawarin, 18 families were initially earmarked for this intervention based on the project's budget. However, GINA said that the village council was proactive in negotiating, and they eventually managed to source materials such as wood, at cheaper rates and reach an agreement with the contractor to supply labour at community rates.
As such, the programme was extended to facilitate four more families. In addition, three families were identified to receive complete roof replacement subsidies. The overall project value in Manawarin is $34.6M, GINA reported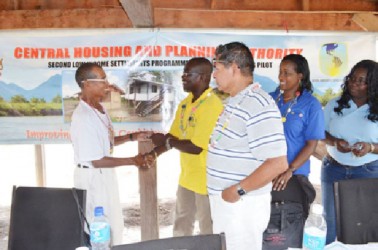 As per the agreement for the housing subsidy, the cost of all the materials and 40 percent of the labour are covered under the project; the remainder 60 percent labour cost is carried by the beneficiaries. With regards to the roof replacement, all of the materials are provided, but the labour is supplied by the beneficiaries.
The total cost of the hinterland programme is US$1M, which will provide a total of 208 subsidies (122 houses and 86 roofs). The building materials (bricks and timber) and labour are taken from the communities themselves.
Around the Web