The Florida trial of Gerard Lopes for the murder of his adoptive mother Natalie Belmonte is nearing its end and yesterday the defence suggested that the two had been engaged in a consensual sexual relationship, something that the victim's sister flatly denied.
According to the Florida Sun Sentinel, Belmonte's sister Michaela Teixeira took the stand before a Broward jury yesterday to counter defence claims that on the last day of her life, Belmonte, 43, engaged in a consensual sexual encounter with Lopes, the cousin she adopted more than a decade before when he was just 10.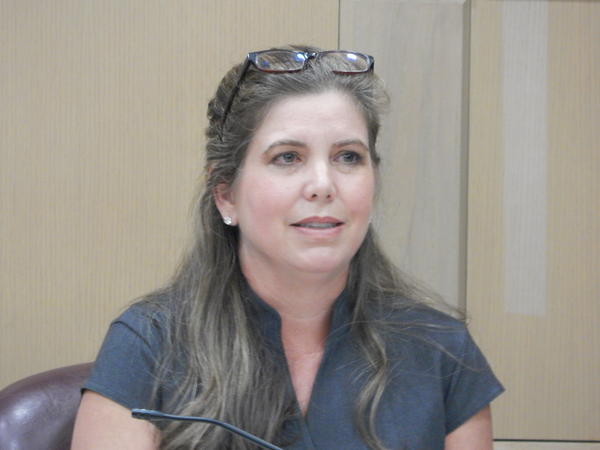 Prosecutors have argued that Lopes raped Belmonte and then killed her, dumping her body in a wooded area about a mile from her home on July 17, 2011. On Wednesday, jurors were told that semen was found in her body. A DNA expert yesterday morning told the jury, according to the Sun Sentinel, that the semen was deposited around the time of Belmonte's murder and that it belonged to Lopes, now 23.
Yesterday afternoon, the Sun Sentinel said that Teixeira angrily dismissed the possibility that Belmonte took her own adoptive son as a lover.
"There is absolutely no way, absolutely, emphatically no way that she had consensual sex with her son," Teixeira said, according to the report.
It said that defence lawyer Jose Reyes tried to challenge Teixeira's insistence that she and her sister kept no secrets from each other, and asked about whether Belmonte discussed casual sexual encounters or revealed intimate details about her partners. The report said that the questions drew gasps from the courtroom gallery, which included the victim's parents and other members of her family.
Yesterday appeared to be the last day of testimony in the case. Jurors will come back Monday and lawyers on both sides told
Broward Circuit Judge Matthew Destry they'll be ready to present closing arguments.
Reyes called one witness for the defence yesterday, a former co-worker who said Belmonte and Lopes did not always appear to act as mother and son. But under cross-examination, Astrid Moreno appeared to help the prosecution's case, the Sun Sentinel reported.
Moreno said she was at a party with Belmonte and Lopes shortly before the murder. Lopes kept a close eye on his mother and appeared upset with her, she said. "I started thinking there seemed to be more coming from him than from her," she said. "He wanted more out of her than being a mother."
At no point did Belmonte look at Lopes as anything other than a son, Moreno told the court.
Lopes faces life in prison if convicted.
Around the Web