Crime Chief Seelall Persaud this morning said that a ballistics examination found that the same firearms were used in two recent crimes including the murder of grocery owner, Zulficar Namdar.
"Ballistics analysis (has) linked two firearms used at the robbery in Wakenaam to the robbery/murder at Meten-Meer-Zorg, WCD", he said.
Several gunmen had stormed both locations in what appears to have been robberies. Police Commissioner Leroy Brumell has since said that the Namdar murder appears to be a hit.
Asked what this linkage would mean, Persaud said that at this point they are unsure. "It is very likely that it was the same perpetrators and they may have used boats for transportation on both occasions", he told Stabroek News in response to questions on whether the firearms could have been rented for both crimes or the crimes were committed by the same gang.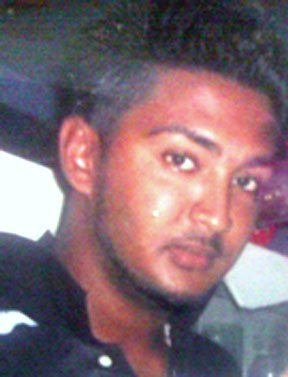 The incidents occurred less than a week apart. Persons have been held for the Meten-Meer-Zorg incident and police seem confident that they have found the right people.
The police have been under pressure in recent days over a spike in serious crimes.
On September 10, witnesses had recounted that about five gunmen invaded the Meten–Meer-Zorg shop and shot Namdar through the grillwork as he stood at the counter. His friend and shop help, 17-year old Stephen Mohammed was shot to his left thigh during the attack, while his mother, Fazila Namdar, who was holding her three-year old granddaughter, was also assaulted by the men who demanded cash and jewellery.
On Friday, Acting Police Commissioner Leroy Brumell announced the arrest of four persons in connection with the murder of Namdar, which he said appeared to be a hit.
"It appears to us a hit because the information that we get is that the men came in firing. The deceased was shot early," Brumell told a press conference, while noting that Namdar had previously received death threats.
One of the men in custody had in his possession a cell phone taken during the robbery where Namdar, 27, known as 'Vicky,' was shot dead by gunmen. The attackers carted off at least $1M in cash in the attack, which occurred around 7:15pm on Tuesday.
Three days earlier on September 7 an armed gang at around 8.30 pm inflicted a severe beating on a Good Success, Wakenaam woman during a robbery at her home and later shot her father in the hand as he arrived to assist after receiving her distress telephone call.
Anand Danishore who owns several trawlers and is involved in the lumber trade, was the man shot in the attack.
Around the Web