The Ministry of Home Affairs recently launched the Cops and Faith Community Network (CFCN) which aims to bring peace within communities by eliminating offences such as cruelty to animals, domestic violence, threatening behaviour and damage to property, among others.
A release from the Government Information Agency said that the programme will be inaugurated in 10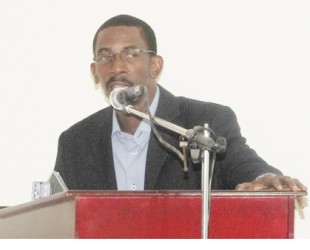 communities in Regions Four and Six. These are Sophia, Agricola/McDoom, Plaisance, Buxton/Friendship, Kilcoy/ Chesney, Fyrish/Overwinning/Glasgow, Edin-burgh, Angoy's Avenue, Port Mourant and Rosehall.
The programme will run for six months with monitoring and evaluation, following which, Minister of Home Affairs Clement Rohee will decide whether it can be replicated in other areas, GINA said.
Every six months there will be a meeting in the communities among the GPF, the religious and faith-based organisations and residents for an update on the programme.
"This project is all about people, it is what I would describe as a people centred project aimed first and foremost at serving people in their respective communities," Rohee said, according to GINA.
"There are certain difficulties with what people call today issues in life which neither the young nor the old seem to be able to grapple with, and that is exactly why certain manifestations of inter-personal violence, which never ever appeared in this country is appearing now in such rapid ways," he said.
"I see this as a beautiful combination of law enforcement and moral enforcement", and  "I am very pleased that the Guyana Police Force has bought into this concept and that it is now working towards its successful implementation," the Minister stated, according to GINA.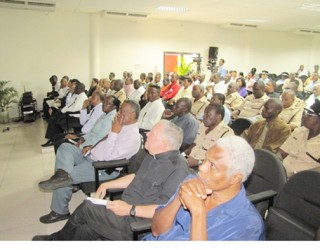 Social Policy Advisor Reverend Dr.  Kwame Gilbert, who birthed  the idea of the CFCN, said the project seeks to ensure that other options can be utilised in dealing with youths who commit minor offences, rather than have them enter  the penal system.
He said, according to GINA,  the initiative has its origins in the COPS and Clergy Network of Red Lands California, USA and during a visit in 2012 to Police Departments in Los Angeles and Detroit, he was impressed with the way the initiative was working, and he shared it with Rohee.
"It was first mooted in January 2012 by the local Community Action Component meeting, at the level of the Citizens Community Programme, and is intended to deal with youths who will come into conflict with the Law for minor offences. In this regard it is a significant crime prevention effort," he stated.
Acting Commissioner of Police Leroy Brumell said that the GPF will give their best to the project.
Around the Web