Over the past two days, scores of people took advantage of the free medical services that were available  at a health fair held at the Square of the Revolution, Georgetown, as part of Caribbean Wellness Week, the Government Information Agency said.
Speaking at the close of the  event yesterday afternoon,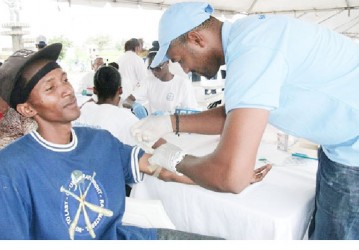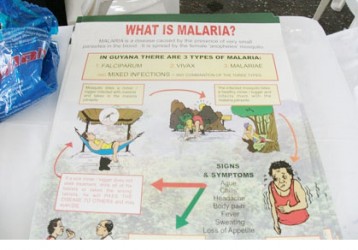 Minister of Health Dr. Bheri Ramsaran said "we had several tents offering different services, for example there was a wellness tent in the wellness camp which was testing blood pressure and blood sugar, and advising people how to react to the results. We found a lot of persons for the first time who learnt that they were either diabetic or they were hypertensive".
He added that the Ministry will be reaching out to schools in the communities near the Square of the Revolution advising them on  creating school health clubs.
The fair offered blood sugar, blood pressure and cholesterol testing, a blood donation drive, HIV/AIDS testing and counselling,  done by the National AIDS Programme Secretariat (NAPS), dental services offered by the Cheddi Jagan Dental School, testing  for and treatment of malaria, and eye screening services provided by Eye Care Guyana working along with the Ministry of Health.
Another health fair will be held at the same location on September 21 and 22, GINA said.
Around the Web