The wife of murder suspect Rondy Jagdeo was yesterday detained by police shortly after she was discharged from hospital, Crime Chief Seelall Persaud confirmed last evening.
He told Stabroek News that the woman is being held "in connection with the murder". Rondy Jagdeo is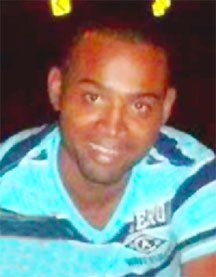 accused of shooting biker Kirk Davis to death in front of his home on September 3. Davis was shot 16 times. Jagdeo fled the scene and police investigators believe that the woman has information that could not only help them solve the case but also aid in the man's capture.
The woman had turned up at a private hospital with a gunshot wound. She was subsequently placed under police guard. It is suspected that she sustained the gunshot wound around the same time that Davis was shot and that she was present when Davis was killed.
The last information the police have was that Jagdeo was hiding in Suriname. Police Commissioner (ag) Leroy Brumell has since said that copies of Jagdeo's photograph have been emailed to the police in the neighbouring Dutch-speaking country.
Around the Web