Parents of the Port Kaituma Primary School plan to protest today over the deplorable conditions of the school's toilets and environs, which they said pose a threat the health of their children.
The parents said they will be protesting outside the regional administrative building in an attempt to get the attention of regional officials and ultimately the Ministry of Education as they feel the school's administration is not doing enough.
Speaking to Stabroek News one parent revealed that the school has been without potable water for quite some time but has depended on the rain for water.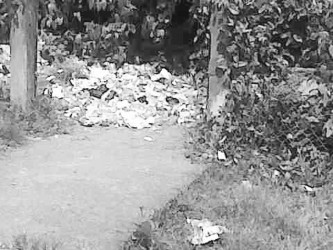 "But right now the place dry and is like we experiencing drought and there is no water at the school and the toilets can't flush and the children can't wash their hands, it is not healthy for our children," the parent said.
She said they are more upset because last week Wednesday they was a Parent Teachers Association (PTA) meeting and the school administration did not raise the issue. The toilets have not been flushed for days and the stench is unbearable from a distance. The school compound has not been weeded for the term and the garbage is dumped right outside the back gate.
"This is not right, our children cannot be going to school in such an environment," the parent said.
The parents are also claiming that the school is overcrowded and understaffed.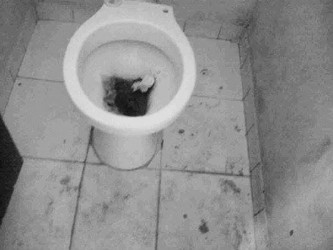 "Imagine you have over 700 students and just about 9 teachers, what is that?" another parent questioned adding that they have been appealing to the Ministry of Education for more teachers to be sent to the school but to no avail.
Further, the parents are questioning why the school's library is not up and running when monies would have been handed over for this purpose. This newspaper was told that the school was one that received a sum of money from the ministry after it completed its improvement plan and it was agreed that the money would be spent on making the library functioning and effective.
"But this has not been done and the school's administration is not answering our questions when we ask about this issue…," one parent said adding that the ministry needed to look into the matter as the issue of accountability arises.
Around the Web