A jury yesterday started deliberating on the case of a Guyanese woman who was murdered in 2011 allegedly by her adoptive son.
According to the Sun-Sentinel on Monday jurors listened to closing arguments in the trial of Gerard Lopes Belmonte, 23, who is accused of killing Natalie Belmonte after raping her in July 2011.
Defence lawyer Jose Reyes spent two-and-a-half hours trying to persuade jurors that there was room for reasonable doubt in every aspect of the prosecution's case — from the blood on the defendant's clothing and the surveillance video footage that appeared to show the defendant loading the victim's body into the trunk of her car, all the way to the likelihood that a woman would have consensual sex with her adopted son, who also happened to be her first cousin.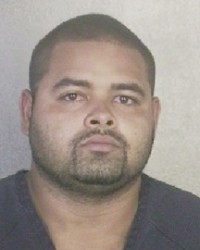 "If there was an illicit affair going on, and we don't know if there was or not," Belmonte, 43, would likely have it secret," the newspaper quoted Reyes as saying. .
Belmonte's sister, Michaela Teixeira, had testified last week that Belmonte treated Lopes like a son and would never have engaged in consensual sex with him.
The defence lawyer, according to the report suggested that, Belmonte's killer might have been a boyfriend she had broken up with just a few days before the killing. The boyfriend could have seen the consensual sex, then attacked Belmonte after Lopes passed out, drunk after a party, Reyes said. The boyfriend could have put on Lopes' clothes so that he would not get blood on his own, he said.
The images on a neighbor's surveillance video may actually show the boyfriend wearing Lopes' clothing, not Lopes himself, Reyes suggested. However, Assistant State Attorney Peter Holden replayed the surveillance video, which shows Lopes and Belmonte leaving for a party on the evening of July 16, 2011, then returning home at 2:49 the next morning. Later that morning, before sunrise, someone wearing Lopes' clothes emerges from the home and loads Belmonte's body in the trunk of her car.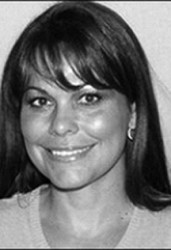 There is no evidence to indicate that person was anyone other than Lopes, Holden said.
Adriana Alcalde-Padron, the lead prosecutor on the case, urged jurors to convict Lopes of first-degree murder.
"You're not here to find doubt," she said. "You're here to find truth."
She said Lopes violated, beat and killed Belmonte, who never treated him as anything other than a son. "She struggled," Alcalde-Padron said. "She fought for her life until she couldn't fight anymore, until her last breath was snuffed out by that man." She pointed to Lopes, who sat at the defence table and did not respond.
Around the Web