A security guard accused of being in possession of illicit drugs was once again denied bail after his lawyer failed to convince the court that he had provided the correct address to Customs Anti-Narcotics Unit (CANU) investigators.
On Monday night at Hincks Street, Georgetown, CANU officers acting on information carried out a sting operation. They allegedly nabbed Ravindra Rowtie with 1.2 grammes of cannabis resin (Hashish) and 14 grammes cannabis. He also allegedly had in his possession $80,860 and US$110 – money suspected to be from the sale of the illicit drug.
When the charge of possession of narcotics was initially read to Rowtie by Chief Magistrate Priya Sewnarine-Beharry, he pleaded not guilty. Yesterday CANU Prosecutor Oswald Massiah again objected to bail. He reiterated that Rowtie does not live at the 188 D' Andrade Street address he provided to CANU investigators. "He does not have a fixed place of abode and once granted bail he may not return to stand trial," Massiah said.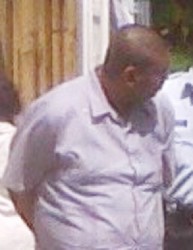 Rowtie's mother who was in court confirmed that he lived at the said address. "I took the officers to his room and showed them his clothes' basket and the clothes he wears to work," she said.
Defence Counsel Peter Hugh who appeared for the accused said in his bail application that his client is indeed living at the address he provided to investigators and pleaded for reasonable bail.
Magistrate Fabayo Azore informed Hugh that she is still unsure his client lives at the address in question. "I am not fully convinced this is his fixed place of abode counsel. In the light of this I am not granting bail," the magistrate said.
Rowtie is to return to court on October 9.
Around the Web