The Child Care and Protection Agency (CC&PA) is providing counselling for post-traumatic stress disorder to Odessa Thomas's family, following the fire last month that claimed the lives of her two youngest children.
Director of the CC&PA Ann Greene told Stabroek News that Thomas's remaining two children now reside permanently with their grandmother in Buxton. She noted that Thomas was also living in the same residence but she said the children's grandmother was the primary caregiver.
Greene noted that Thomas, 36, was grieving and was going through the stages of grief at this time and that CC&PA was working with her and the rest of the family, including her 13-year-old-son, who was also in her Joseph Pollydore Street home at the time of the fire, to process the loss of eight-year-old Shania Marshall and 11-year-old Adam Marshall.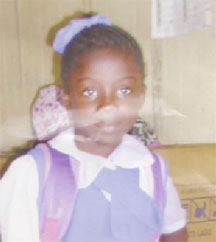 Greene stated that the investigation was still underway but that Thomas has remained adamant that she was indeed at home on August 25, when the fire began at around 4 am, contradicting preliminary findings and testimonials from neighbours that she was actually out and came home to see the fire engulfing her Lot 71 Joseph Pollydore Street home.
Neighbours and the Guyana Fire Service questioned if indeed Thomas was at home during the fire as the scene seemed to suggest that she was outside of the home when the fire began due to her injuries. When Stabroek News had spoken to Thomas last month, she was still in shock and did not give a clear answer to whether she was at home at the time and could not account why only her arms were burnt or why the front door was locked if she had in fact escaped the burning building.
She could not recall how the blaze started, but said that her 13-year-old was able to escape by jumping through a window. Greene told Stabroek News that "there is no proof that she wasn't in the house and she is still holding out…her son is also supporting this…."
Greene said that the CC&PA understands that Thomas has fully realised that her two youngest children are dead and that she is lashing out and looking to find reasons behind how and why the tragedy occurred. She said that Thomas began to insist that the fire may not have begun in her bottom flat, but instead on the second storey of the home. Fire Chief Marlon Gentle had confirmed days after the fire that a candle in the middle of the hall of the downstairs flat was the cause of the fire.
Greene noted that while the grandmother was hesitant about taking in the other children, the family was now "re-bonding." She said the CC&PA's goal is to reconnect children with their families and while the deaths of Shania and Adam were unimaginable, Thomas and her remaining children were making positive changes.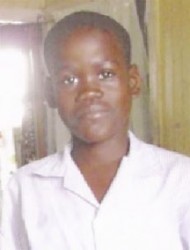 The 13-year-old who escaped the fire is adjusting well, Greene noted. She added that his sister was also with the grandmother and that they had to change schools.
Greene also said that going into Child Protection Week, which will run from September 22 to September 28, she hoped that Guyana could begin necessary dialogue towards changing society's outlook on child rearing.
Greene said that Guyana had to return to the "it takes a village to raise a child" mentality, while emphasising that no one agency, community or governmental organisation can protect children.
She said parents have "to be more vigilant, parents have to know where their children are going and who you are leaving your children with if you are going out". Greene said too that it was not just Thomas's case that was tragic, but the recent drowning of a toddler left home alone in Sophia and the death of a young boy in Vive la Force due to a stray bullet. She said that society has to "change this culture of abuse. Adults have to know that they have a responsibility towards children."
Greene also said that the CC&PA was taking these deaths seriously and that next week the agency would be working with communities in need to educate parents on how simple actions like leaving a child at home can result in such tragedies.
Around the Web