Nine men, who were held in connection with armed robberies in the West Demerara area and on Wakenaam Island, remained in police custody yesterday and according to Crime Chief Seelall Persaud investigations continue into the crimes they are accused of committing.
Up to press time last evening the suspected mastermind Keifa Small of Campbellville Housing Scheme remained on the run.
Persaud told Stabroek News yesterday that there have been no more arrests in connection with the robberies, which are said to be all linked. It is suspected that the persons who are in custody were involved in at least one of the crimes. On Wednesday the Director of Public Prosecutions (DPP) granted police up to Saturday to detain nine of 17 people held on Monday. The others have been released on station bail.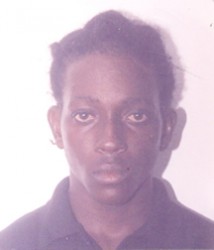 On September 7, gunmen invaded a house on Wakenaan Island and while they were fleeing shot businessman Anand Danishore.
Then on September 10, Meten-Meer-Zorg, West Coast Demerara grocer Zulficar Namdar was shot dead during a robbery at his home. Bandits later fled with a large quantity of cash.
Persaud had told Stabroek News last weekend that based on ballistics tests, the same two firearms were used in both crimes.
On Monday, in what police described as a foiled robbery, Kirk Bacchus, who was the suspect in a murder investigation, was shot dead at Tarla Dam. Meten-Meer-Zorg. Two men, described as his accomplices, were arrested, while a fourth man, suspected to be Small, managed to elude capture.
Police had received information that an armed robbery was to be committed at a building at Kastev Housing Scheme, at Meten-Meer-Zorg, where the office for a mining operation is located. A special team of ranks was put together to occupy the building as well as to secrete themselves in the nearby area to await the arrival of the men.
Around 10 am, two cars pulled up in front of the building and four men exited and made their way into the building. When they entered they were immediately confronted by ranks in plain clothes with the support of the others who came out of their hiding places. Two men were held while the others were trailed to Tarla Dam. The fleeing men–one on foot and the other who was on a stolen bicycle—reportedly discharged rounds at the ranks, who were behind them in a taxi. It was during this chase that Bacchus was shot and Small is believed to have escaped.
Afterward, police immediately started rounding up suspects, including some from the area. Among those detained was a boat operator who was reportedly found with a gun in his possession. A gun that Bacchus had in his possession has been linked to the Namdar robbery/murder.
Around the Web