Two more persons were taken into police custody to assist with investigations into the murder of Corentyne businessman Abdul Majid.
Majid, 79, of Number 70 Village, Corentyne, Berbice was found dead on Sunday after bandits attacked him and his wife.
Last evening police sources told Stabroek News that four persons are now in custody. The sources said they are hoping for a break in the case very soon since they are working with a number of leads.  It was added that identification parades were held.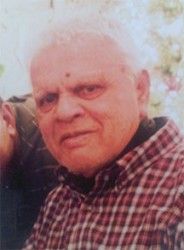 On Wednesday, a post-mortem examination conducted on Majid's body proved that he died from strangulation. The examination was performed by Pathologist Dr Vivekanand Brijmohan at the Skeldon hospital.
Majid had been found inside his hardware store with blood oozing out of his mouth; his feet were tied. He was pronounced dead on arrival at the Skeldon Hospital. Though there were no visible marks of violence on the man's body, a length of rope had been found near him.
His widow, Kamrun Nesha Majid, 74, had told Stabroek News that life will never be the same again. Lamenting that her husband did not deserve such a gruesome death, she had noted that he was a kind, generous and respectable person.
The bandits had robbed Majid's wife of US$2,000, $130,000 and $800,000 worth of jewellery after roughing her up and ransacking the house.
The men had escaped in a silver grey car and the police are still looking for that vehicle.
Investigations are continuing.
Around the Web