Attorney-General Anil Nandlall says he is awaiting instructions from the Office of the President (OP) on whether to issue assent certificates for the four recently-passed local government bills even as junior Local Government Minister Norman Whittaker says that they are not necessary for elections.
Whittaker, during a press conference yesterday, refused to take additional questions on his statement but prior to the bills being passed. AFC leader Khemraj Ramjattan recently said that because of the necessity of the polls, the AFC was prepared to have the polls under the present laws, while APNU leader David Granger had said that APNU is opposed to having the elections, which have not been held since 1994, under present laws. The government and opposition have wrangled for over a decade to enact local government reforms and local government polls elections have been due since 1997.
It has been over a month now since the four bills were sent to Nandlall's chambers and Nandlall's statement suggests that President Donald Ramotar would have already made up his mind on whether or not to sign the bills into law even before it reaches his desk for assent. Previously, the role of the Attorney General's Chambers in vetting bills in the period between passage in the National Assembly and submission to the president has been criticised. In defending the role of his office's role in the process on numerous occasions, Nandlall has never before mentioned awaiting instructions from OP on whether bills would be certified for assent or not.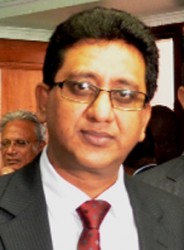 Nandlall had previously said that it is a convention for the Attorney General to issue an assent certificate to bills passed by the National Assembly before forwarding to the president, while explaining that since colonial times all bills passed by the House are to be sent to the Chambers of the Attorney General by the Clerk of the National Assembly. He said that purpose is for the bills to be examined by the Chief Parliamentary Counsel and then by the Attorney General, who issues an assent certificate advising the President, that he may properly assent to the bill, "provided, of course, that in the opinion of the Attorney General, the bill is in order."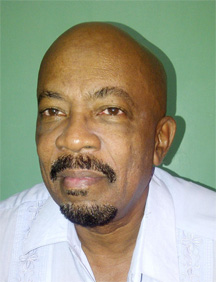 Meanwhile, Whittaker said yesterday that the legislation for local government polls, the Local Government Elections Act, is already in place and the four bills are in no way needed for the polls. The minister noted that two of the bills, the Municipal and District Councils (Amendment) Bill and the Fiscal Transfers Bill were passed without issue, while the Local Government (Amendment) Bill and the Local Government Commission Bill were passed via a majority, despite residual issues with them.
Around the Web