Reports in the Dutch media today said that the U.S. Drug Enforcement Administration has hard evidence that Surinamese President Desi Bouterse was in contact with convicted Guyanese drug trafficker Roger Khan while he was a parliamentarian and there are records of calls between the two in late 2005 to mid-June 2006.
Dutch evening paper NRC Handelsblad today said that it received from intelligence sources access to a digital "turn out" of the satellite phone records of notorious drug lord/businessman Khan, who was convicted in 2009 and is now in a US jail.
On the printouts the number of Bouterse's mobile number appears on several occasions. The calls took place between late 2005 and mid-June 2006. There had long been reports of contact between Khan and Bouterse but the phone records if verified would be the first tangible evidence of this link. These phone contacts would have come at a time of increased pressure on Khan in Guyana when he might have been seeking help from Bouterse to keep him out of the hands of the US.  A police operation here forced Khan to flee to Suriname in 2006 and he was subsequently held there by Paramaribo and deported to Trinidad where he was seized by US authorities.
Bouterse's lawyer Inez Weski, yesterday asked for a reaction, could find nothing to say on behalf of her client, the Dutch report said.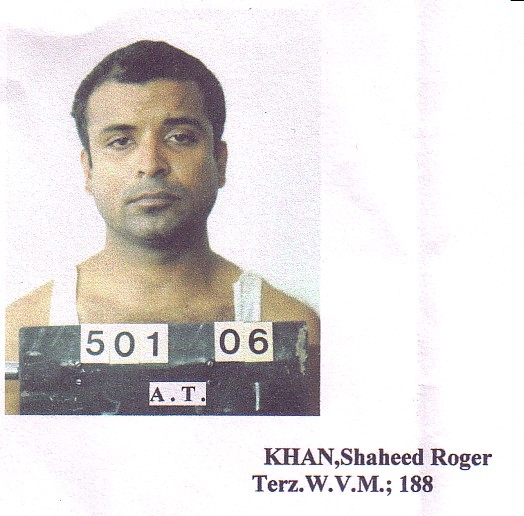 Any contact between Khan and Bouterse would be of deep interest to the Dutch authorities as the trial of one of their biggest drug cases is set to get underway in the Netherlands this year. Desi Bouterse and his son Dino Bouterse were said to have been involved in the operations of another accused known only as Piet W who allegedly ran a large drug ring between the Caribbean and the Netherlands.  NRC Handelsblad reports today that the imprisoned Khan is expected to testify by video link from his cell in the case. It must mean that the Dutch authorities have applied to the US for access to him. Dino Bouterse who was appointed to a Surinamese government counter-terrorism position by his father was recently seized in Panama and extradited to the US to face drug charges.
Dutch prosecutors are to argue that Piet W. led a global Surinamese drug cartel which shipped large amounts of cocaine to the Netherlands from the Caribbean. Piet W was a high-flyer in European soccer circles, owning a sky box at a key stadium and hobnobbing with players and  senior officials.
One of the famous WikiLeaks cables from the US embassy in Paramaribo based on "sensitive sources" by Ambassador Marsha Barnes delineated what Khan and Bouterse each had to offer. For Bouterse it was "the means to supplement his income with drug trafficking. " The crackdown against drug trafficking by then Justice Minister Chandrikapersad Santokhi would have squeezed Bouterse. "That forced him to new partners like Kahn to shake hands, " says Barnes. In diplomatic correspondence, Khan's name has often been incorrectly spelt as Kahn. In return, Khan had access to "Surinam criminal elements and structures" through Bouterse. He also had "easy access to scheduled shipment of drugs to Europe" and protection in Suriname.
Roger Khan
Khan was sentenced to 30 years imprisonment on charges of drug smuggling, witness tampering and gun possession in Vermont in October, 2009 at the US Eastern District Court in Brooklyn.
Justice Dora L. Irizarry, imposing the sentences after a one-hour summation, said that they would run concurrently, which means that Khan will only serve 15 years in prison.
The sentencing brought a climax to Khan's case which had riveted the country as explosive information linking the Guyana government to the once powerful and violent drug lord was revealed. Khan's famous and now convicted lawyer's trial had been similarly revealing. Among others, the revelations linked Health Minister Dr Leslie Ramsammy to Khan and implicated him as being the government official authorizing the importation of the now infamous spy equipment to Guyana. Ramsammy has repeatedly denied any links to Khan.
Khan had pleaded guilty, almost three years after he was held in Suriname, to conspiring to import cocaine into the US, witness tampering and gun running.
Khan was charged with conspiring to import cocaine into the US over a five-year period from January 2001 to March 2006. The US government had said he was the leader of a cocaine trafficking organisation based in Georgetown. It also asserted that he was able to import huge amounts of cocaine into Guyana, and then oversee exportation to the US and elsewhere.
The US government had charged that a significant amount of the cocaine distributed by Khan went to the Eastern District of New York for further distribution. As an example, it cited a Guyanese drug trafficking organisation based in Queens, New York, which it said was supplied by Khan. The Queens organisation was said to have distributed hundreds of kilos of cocaine in a two-month period during the spring of 2003.
The PPP/C government had been accused of turning a blind eye to his drug operations here while collaborating with him on fighting crime.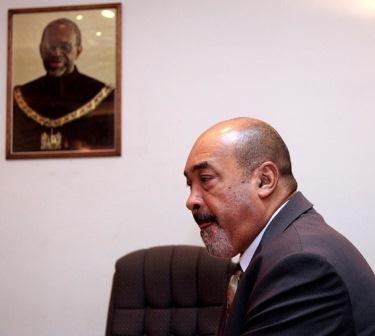 Around the Web