The battered body of a Corentyne minibus conductor was found in his home at number 48 Village Corentyne Berbice yesterday. The dead man was discovered by the owner of the house who had not seen him for two days.
The body of Yadram Jaggai, called Muffy, 36, of lot 254 No. 48 Village, Corentyne was discovered lying in a pool of blood in the bottom flat of the two storey home.
Police sources said that the dead man sustained injuries to his head, bruises on his right and left shoulders, right arm, wrist, elbow and the left side of his abdomen.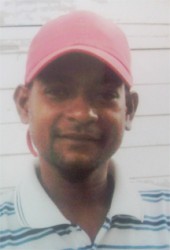 Stabroek News understands that neighbours told investigators they did not hear any unusual noises coming from the house. It is suspected that Jaggai was beaten and left to die some time between Thursday and Saturday.
Yesterday afternoon, when Stabroek News visited the scene it was observed that a post from the shed attached to the house had been removed along with a few wooden pickets from a side fence.  It is understood that a shirt and pieces of picket were retrieved from the scene as evidence.
Mahendranauth Singh 54, a rice farmer and owner of the lot 254 house told this newspaper that after he did not see Jaggai for two days he went to check on him at his home. Singh had noted that he would normally see Jaggai on a daily basis. "Meh en see the man [Jaggai] so meh seh le meh see what he doing… because he like drink he lil rum and thing…" he said.   When he arrived at the home which is a stone's throw from the public road, he saw the gate open. "When meh go in now meh see a shed deh down and a post deh a corna, me see wan cloth, wan shirt… wan slippers and wan chain [on the concrete]" he said.
According to Singh, he found a lot of blood inside the house while he saw Jaggai lying motionless inside the bottom flat bedroom.
Meanwhile, Pulmattie Jaggai a sister of the deceased told SN that the last time she saw her brother was some time during last week. The woman explained she was due for a surgical operation this week and her deceased brother had indicated that he would assist in taking care of her.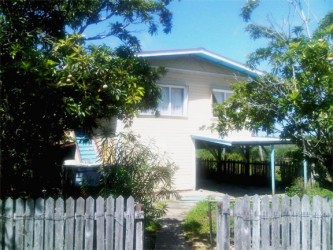 She explained that her brother had been separated from his wife for over a year, but didn't have any problems seeing his three children or with his reputed wife.
An autopsy is expected to be carried out on Jaggai's body today.
Police investigations are ongoing.
Around the Web