A rank of the Tactical Service Unit (TSU) was last evening gunned down in his yard by persons eyewitness say were known to him.
Dead is Michael Cumberbatch of North Sophia. His home is a short distance away from the alley where another policeman Dorwin Pitman died in June while chasing an escaped prisoner.
According to a resident of the area: "Three boys come and he come out and dem deh carring on in the yard and like he get vex cause he start telling them 'ayo come out meh yard yeh' and 'well try deh wid duh' and then next thing we hear two shots pow pow and I duck down cause I know was corn [bullets]…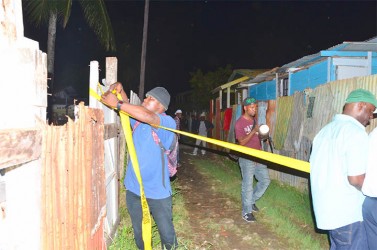 When dem gone we run and he deh in blood in deh."
Last evening, the area, where many persons obtain electricity through illegal connections was in darkness as investigators tried combing the crime scene for evidence.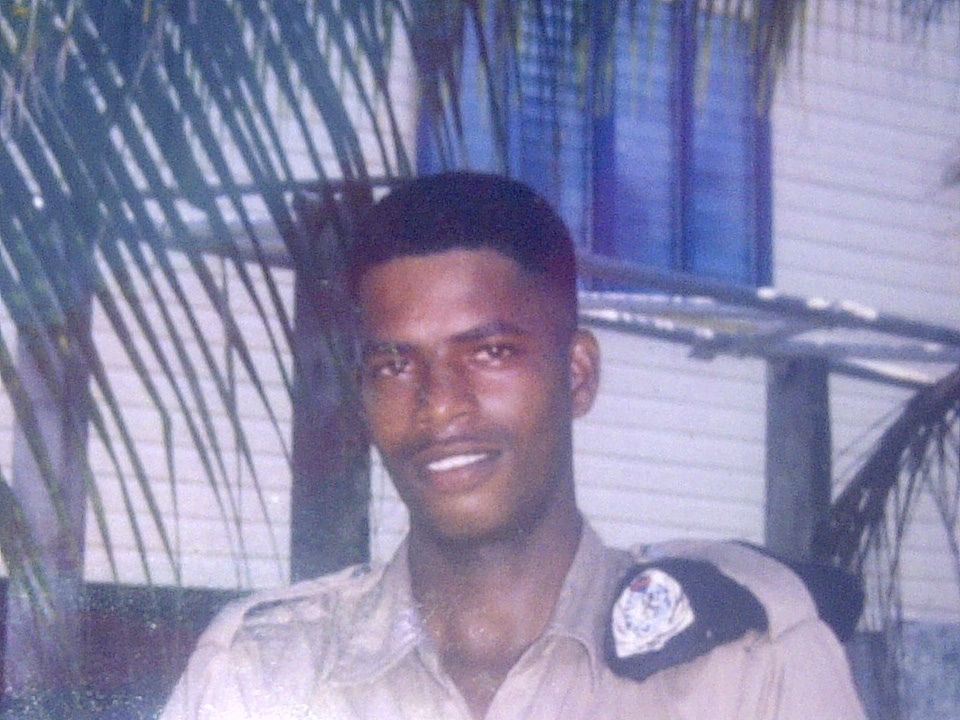 A relative of the dead policeman told reporters that the policeman, his wife and one of two his children were at home when the incident occurred. She said his wife was asleep and was awakened by the gunshots. But by the time she got to him he was already dead. He was shot twice: once in his neck and once in his chest.
The resident said that after shooting the policeman, the gunmen calmly walked through the alley onto the road. They began running only when they got to a street light about 200 metres away. He said that while the men did not wear masks he could not identify them given the darkness of the place.
After she had identified his body at the Georgetown Public Hospital, police officers escorted Cumberbatch's wife to a police station for a written statement.
Neighbours described the policeman as a quiet and mannerly person who seldom mixed with persons.
They lamented that his older daughter will now be left an orphan as only a few years ago her mother had also died.
His autopsy will be performed tomorrow.
Around the Web