Phillip "Shoelace" Paul, accused of the murder of shopkeeper Kamal Ramsahoye, is due to go on trial in November.
This is according to Ramsahoye's relatives, who say they have been informed by the police that Paul, 19, will go on trial on November 25.
Ramsahoye was found dead in his fortress-like residence at North Annandale, East Coast Demerara last December. A post-mortem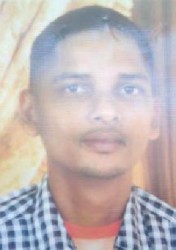 examination conducted on the man's body revealed that he had been stabbed 10 times and that he died from shock and haemorrhaging.
Relatives were initially baffled as to who was able to penetrate the high barb-wired walls, and the grilled doors and windows which protected the man's home. The fact that the murder occurred despite the robust security measures had aroused suspicions that the man may have been murdered by someone he knew, and had invited into his home.
The police were also stumped for a few weeks but eventually in January this year they arrested and charged Paul, who hails from the neighbouring village of Buxton, and was said to have frequented the man's shop.
Around the Web