Crime Chief Seelall Persaud said today that the suspect held in connection with Monday's murder of policeman Michael Cumberbatch has confessed to the crime and was identified on a parade held earlier this morning.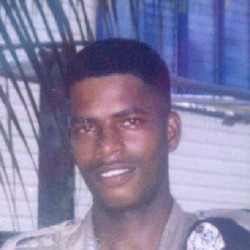 The suspect, residents had said, was in the area most of the day on Monday inquiring about someone named "Quacy". Police, based on the information given including a description, arrested the man around noon on Tuesday.
Cumberbatch was shot twice at his North Sophia Squatting area home.
Around the Web