A contractor died after an accident at the Stanleytown Public Road, West Bank Demerara, after he was thrown from his bike when he ran into the open door of a minibus and was then run over.
Carley Gregory Wright, 58, of Lot 71 Bagotville East Bank, Demerara was riding his motorcycle CF 290 heading north along the Stanleytown Public Road after he had finished doing construction work at his niece's house. His Simone Batson told this newspaper that Byron Sampson, driver of minibus BDD 1690 had opened his driver's side door to venture out and purchase water. She said it was this point that her uncle collided with the door of the minibus.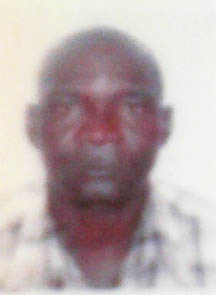 An eyewitness said that on impact, Wright was pitched off his motorcycle and landed in the centre of the road, where he was run over by motor car PMM 1009 driven by Nicholas Lopes.
Batson said she was told that the driver of the car was not speeding when he hit her uncle but because of the unforeseen circumstances he was unable to stop his car on time.
Batson said the driver of the minibus then continued with the purchase of his water after the accident.
However, after persons at the scene of the accident quarrelled, he decided to take her uncle to the West Demerara Regional Hospital, where he was pronounced dead on arrival.
Police said the drivers of the vehicles involved in the accident are in custody assisting with investigations.
A post-mortem examination is expected to be done on Monday.
Around the Web