Women from the Moruka last month benefited from a two-week craft class with a view to assisting them improve their financial circumstances through the sale of items they make.
The programme, which was held simultaneously with classes for schoolchildren in the area, was organised by the Helpers Club headed by AFC parliamentarian Valerie Garrido-Lowe, and the Urukatan Women's Group with the support of businesses in the community.
Garrido-Lowe recently told Stabroek News that the programme was well attended and the women in the area were positive about the skills they had acquired as a consequence of the instruction of Margaret Cornet, a student at the Burrowes School of Art.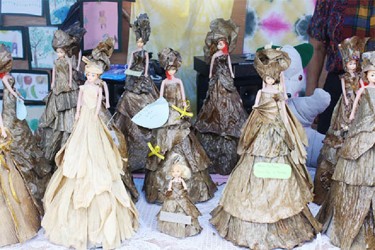 According to Helen Thomas and Jackie Holder, both of the Urukatan group but who participated in the programme, many of the women were afforded the opportunity to display the items they made for sale in a building the group has at the Kumaka market. They said because this is Amerindian Heritage Month many of the women, including themselves, managed to make some sales and some even received orders for other items. They expressed the hope that they would continue to sell their craft and noted that with the Christmas season right around the corner that they could cash in. The women said the two-week class would improve the lives of many of the women.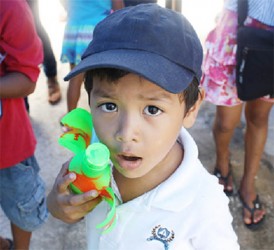 The summer class for the children was also well attended as Garrido-Lowe said while they had catered for 30 children, on the first day over 40 attended and at the end there were 89.
The children started with drawing, then painting, decorative craft (making butterflies, etc, for the boys), decorative dolls (for the girls), macramé, jewellery making (hand bands and earrings with tibisiri and coconut shell) and tie-dying, making kitchen towels. The adults did macramé, jewellery making (tibisiri necklaces, hand bands and earrings with beads and coconut shells and kokerite shells,), decorative dolls with dried banana leaves, corn leaves and coconut husks, stuffed toys (teddy bears and puppies) and tie-dye. Snacks were served on a daily basis for both children and adults.
The two-week programme which was held from August 12 to 24, was made possible with the assistance of businessmen Ken Smith and Cleveland Henry who provided snacks, with more support coming from Maggie Jarvis and the headmaster of the Santa Rosa Secondary School.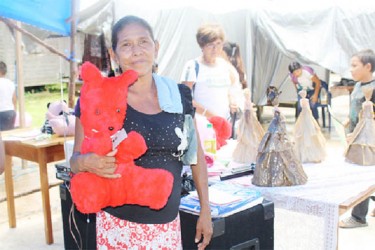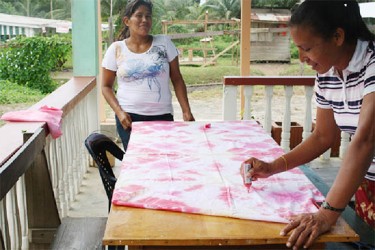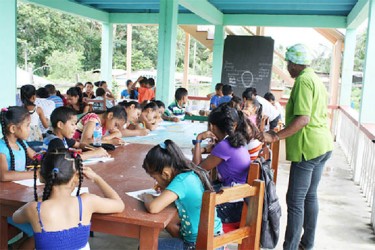 Around the Web