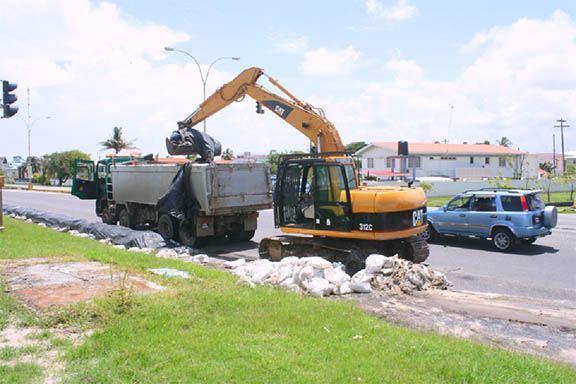 The Forest Products Development and Marketing Council is hosting its first wood products and development design competition aimed at promoting the use of lesser used species of timber.
The competition is open to stakeholders in the timber industry particularly wood working departments, technical/vocational and secondary schools. Entry forms must be submitted by October 11 and the competition will be judged in the first week of November, the Council said in a press release.
The competition should be viewed as "a real-life problem solving exercise where participants are engaged in creating products that have the potential to expand markets for Guyana's wood products utilising the Lesser Used Species (LUS)."
Participants are challenged to create a product of original design that is functional, easy to replicate, aesthetically pleasing and that incorporates native Guyana lesser used species of timber. The product must also fill a niche market, must be financially viable to manufacture and have mass production potential.
The lesser used species of wood include Black Kakaralli, Burada, Fukadi, futui, Iteballi, Itikiboroballi, Kurokai, Limonaballi, Morabukea, Muniridan, suyam Tonka Bean and Wadara, among others.
For more information and an entry form, interested persons can contact the Council via email at info@fpdmcguy.org
Space would be available at the grand judging for the display of each participant's work, the group said.
Around the Web