Ganesh Narine will have to face a new trial after a jury yesterday failed to reach a unanimous verdict on his guilt in the murder of his wife Krishandai Singh
After close to three hours, the 12 members of the jury returned to report to Justice James Bovell-Drakes that nine of them were in favour of a not guilty verdict and three were against it.  They said that they were unable to reach a unanimous verdict on Narine's guilt in the June 12, 2009 murder and as a result it was ordered that he be returned to the Georgetown Prisons, where he will have to wait for the next available opportunity to stand a second trial.
Attorney Latchmie Rahamat represented the accused, and state counsel Natasha Backer and Dhanika Singh led the prosecution's case.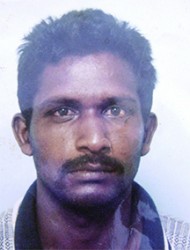 Several witnesses were called, but the main witness, Amanda Singh, the couple's daughter who had reportedly witnessed the fatal attack, could not be located. However, the prosecution made an application under the Evidence Act to have her deposition read in court.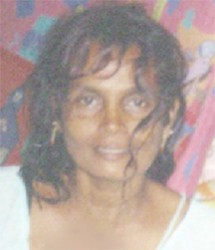 The application was granted by the presiding judge and the evidence was read twice, by a police officer and the other time by a court clerk. In the deposition evidence, Singh had said that on the day, her father had come home intoxicated and began cooking.
She said that while he was preparing the food, he began cursing her mother and he told her mother that he will kill her and then burn down the house. She added that Narine then attacked her mother with a knife and stabbed her under her breast and her mother was then rushed to the Leonora Cottage Hospital, where she was subsequently pronounced dead on arrival.
Around the Web