A 12-member jury was on Tuesday empanelled to preside over the trial of murder accused Khemraj Boodhoo, called 'Sham' and 'Shaw,' who is accused of killing Lilendra Roopnarine called 'Boyo' on July 5, 2005.
Justice James Bovell-Drakes is presiding over the trial, which will commence in the High Court on Monday.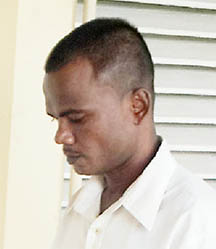 Boodhoo's matter was called up for trial in 2010 but the proceedings were aborted and the indictment was quashed after the judge found that the magistrate's committal was bad in law as it did not touch on all aspects of the law. However, because the charge was still valid, the judge ordered the preliminary inquiry to be redone within 120 days.
Boodhoo is being represented by attorney Keavon Bess, while Natasha Backer is leading the state's case.
Around the Web