A father and son were on Thursday evening shot and killed on the Venezuelan border close to the North West District and it has been reported that lawmen in that country confronted the duo over a robbery and a shooting report.
While the relatives of 52-year-old Orlando Fitzpatrick and his 17-year-old son Jesse are reporting that the men were shot and killed during a robbery, there are other reports that the men were involved in an earlier shooting and had robbed two Guyanese.
The reputed wife of Orlando, Marlyn Allick, said her husband and son were brutally murdered sometime on Thursday evening, hours after he had called to say he was heading home. She said they were also beaten according to reports and questioned why two men who were in the boat with them escaped unharmed. The woman also wants to know why the men's bodies were returned to Venezuela.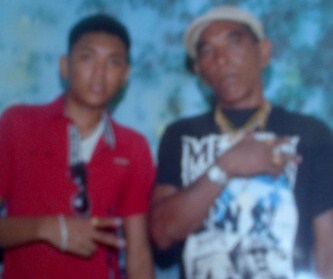 Asked about reports that the men were involved in a shooting prior to this incident, the woman responded in the affirmative but said the persons involved are trying to blame her husband and son. She said the two men allegedly involved had threatened her son and her husband. She said her husband will never rob and said the men claiming this are known to her.
However, relatives of the two men said the victims of the robbery had made a report against the father and son to the Venezuelan authorities and it was police in that country who confronted the men. Reports are that the men opened fire with two hand guns and the lawmen returned fire. One Venezuelan policeman was shot in the process.
Around the Web