A post-mortem examination performed on Jewanlall Deonarine, who was discovered dead at Black Bush Polder on Saturday night following an attack, revealed that he died from shock and cerebral haemorrhage with fractured skull.
The PME was performed at the Skeldon Hospital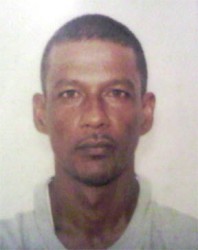 by pathologist Dr Vivekanand Brijmohan.
The widow of Deonarine, who was also known as 'Bingle' told this newspaper that while she did not witness the PME, she saw her husband's body afterward and his entire face was swollen.
According to the man's son-in-law Totaram Dhanraj, he along with Deonarine and another person had gone to a shop to purchase cigarettes when the Deonarine was attacked by a group of men.
Dhanraj said he and the driver ran away while Deonarine confronted the men and was badly beaten.
Other reports from the area claimed the men were drinking at the shop when they became embroiled in a fight with three men over a female shop employee.
Dhanraj said he and the driver later made a report at the Mibicuri Police Station and when the police went to the area they found Deonarine's bloodied body on the corner of the road.
Deonarine was rushed to the Port Mourant hospital where he was pronounced dead on arrival.
Reports said that before tragedy struck the 50-year-old man and his family were celebrating his wife's birthday and a farewell for his son-in-law.
Stabroek News understands one person is still in police custody.
Around the Web