The Guyana and Trinidad Mutual Fire and Life Insurance Companies (GTM), has launched a new branch, Samlall's Agency, at Montrose on the East Coast Demerara.
GTM Director Peter Fraser said that GTM is committed to providing professionalism and promoting through exemplary conduct, deportment, positive attitudes and the highest standards. He also stressed on the integrity, quality service, teamwork, training and development,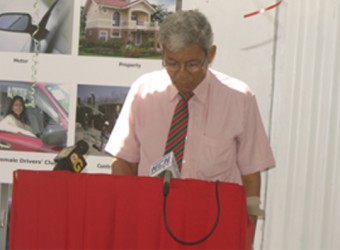 commitment, and excellence of the company.
When it was founded in 1880, GTM operated under the name British Guiana and Trinidad Mutual Group of companies. "GTM's first office in Guyana was located at Cobourg Street, New Amsterdam, Berbice and now with this new location at Montrose, we will now have 20 GTM branches located in Guyana and the Caribbean," Fraser said.
Mohan Samlall, Manager for Samlall's GTM Agency told the gathering that the company sells wealth, security and protection.
Samlall said he believes in GTM and thus he has chosen to make GTM the focal point of his career at this stage of his life. He said he is at a stage where security and stability are of utmost importance and GTM, being one of the most established insurance companies in Guyana makes it well worth his while to get involved.
He said this new business venture was a very promising one since he has found through surveys he has conducted that, 3.5 of every 5 persons are either insured by GTM, want to become a part of the company or are simply just knowledgeable about GTM and the services it provides.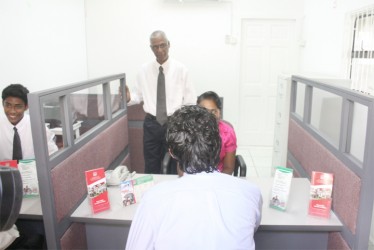 He said GTM maintains an international standard but, however, there is always room for improvement and expansion. Opening a branch on the East Coast, he feels was a great way to improve and expand the company.
"People are not only residing in the city but a lot of persons also reside on the outskirts of Georgetown. We are having an influx of motor vehicles and traffic has gotten quite hectic and as such, creating the convenience out of the city will see great success," Samlall said.
Samlall added that the new Montrose branch will live up to the professionalism of the other branches and also GTM's value line.
Around the Web