Katherina Roshana was on Sunday night crowned Miss Guyana Universe 2013,
triumphing seven other beauties in the local pageant, held at the Pegasus Hotel Poolside.
Over the course of the evening it was obvious that Roshana, who also currently holds the Miss India Guyana title,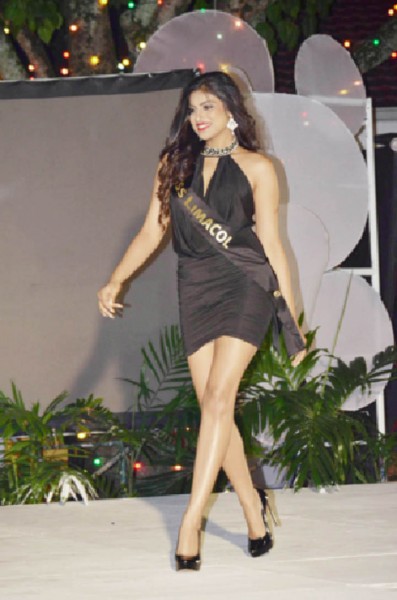 had significant crowd support. However, she was often overshadowed by contestant Number 5, Ayana Whitehead, who eventually was awarded the second runner-up position.
The judges' decision was not well received by all present.
Some persons felt Whitehead should have won while some others favoured Alicia Bess, the reigning Miss Jamzone Guyana, who was awarded the first runner-up position. Yet others cheered and supported Roshana.
Carlea Chappel took the third runner-up position.
The eight contestants were judged based on the various segments they competed in. It began with the Question and Answer Segment, which took the form of a live broadcast on October 2 at the National Communications Network. The points garnered in this segment were tallied with the points earned on Sunday night where the contestants competed in swimwear, evening gown and were rated for their beauty to gain points for their placements in the final.
The ten member panel of judges was made up of fashion and pageant expert Negla Brandis, fashion designer Sonia Noel, Minister of Labour, Human Services and Social Security Jennifer Webster, businessman Stanford Solomon, businessman Samuel Barakat, Head of Khalsan PR Steve Ninvalle, wife of the Attorney General Sharia Yasin-Nandlall, Director of the Barbados Music Awards Ronnie Morris, Assistant Dean of the Faculty of Social Sciences University of Guyana Sharon Roopchand-Edwards and investment banker Chris Sammy, who was the Chief Judge.
The other contestants were Kenwah Cho Quan Yi, Tiffanie Ann Nieuenkirk, Shyon Hoppie and Carla Brown.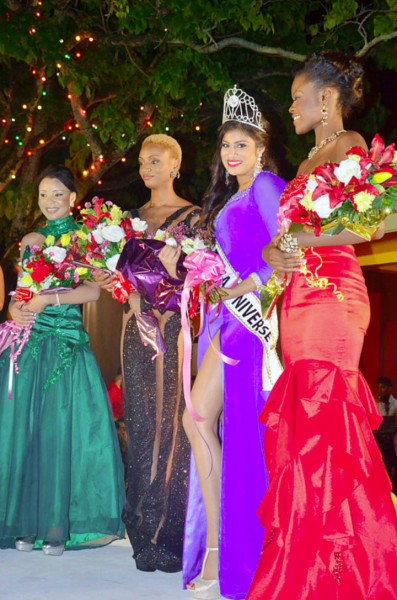 The Miss Congeniality award was won by Whitehead, Chappel was awarded Miss Body Beautiful and Roshana copped the Best Smile award.
Meanwhile, Roshana was sashed by First Lady Deolatchmee Ramotar and crowned by her predecessor Ruqayyah Boyer.
She is now be set to represent Guyana in Moscow, Russia at the 2013 Miss Universe Pageant scheduled for November 9 at the Crocus City Hall.
Among her prizes for winning the local leg of the pageant is a scholarship to attend the University of Guyana or one year's tuition at the University of the West Indies.
Around the Web