Seven men charged with the Rose Hall vigilante killing in May were freed yesterday but soon came under gunfire from lawmen who mistakenly believed that they were escaping from the Whim Magistrate's Court.
Magistrate Rabindranauth Singh discharged Rudolph Samuels, 21, called 'Rudy'; Aris Cecil, 20, called 'Safick'; Richard Griffith, 18, called 'Brick Head'; Michael Lewis, 27, called 'Mikey'; Khrishnaraj Jagdeo, 47, called 'Chris'; Jameer Akadulasy; and Darwin Anthony Trim after upholding a no-case submission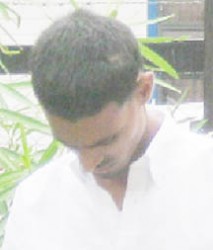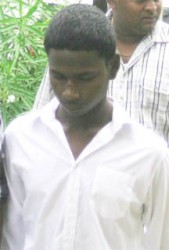 made by attorney Mursaline Bacchus at the conclusion of a preliminary inquiry into the murder charge.
They were accused of the May 9th murder of Alfred Munroe, 45, called 'Guana Man,' who succumbed to a beating by persons after being accused of theft.
Another man, Jafar Seetaram, 19, had also been charged jointly with the others with the murder but was freed after Magistrate Singh ruled that there was no evidence linking him to the murder and upheld an earlier no-case submission made by Bacchus.
After they were discharged, the seven men ran out of court and their action prompted someone to report that prisoners were escaping.
Police officers who were not in court and unaware that the men had been discharged then ran behind them and fired several shots. However, the men jumped into a red car, which was also fired upon by lawmen during a subsequent car chase.
The freed men, upon arrival in the vicinity of Port Mourant, jumped out of the vehicle and eluded detention by police.
A police official later reported that no one was injured during the shooting. There was no sighting of the men afterward. This newspaper was told that Akadulasy should have been prevented from leaving the court due to the fact that he currently has a pending case.
Meanwhile, the car that transported the men from the court was later impounded at the Whim Police Station. It bore three visible bullet holes in the rear section.
No prearranged plan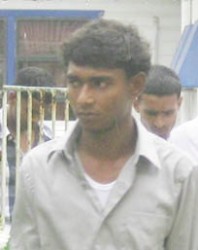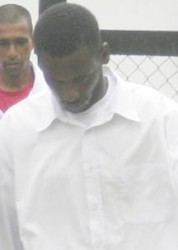 Bacchus, who appeared for Samuels and earlier for Seetaram, had argued that his client did not act in concert with the rest of the accused. He added that evidence revealed that Samuels struck Munroe with a stick, while the other accused attacked the deceased without invitation from him. As a result, he said there was no evidence of a prearranged plan and "the subsequent acts of the others cannot be laid on the feet of the number one defendant [Samuels]."
He also argued that the evidence of the identification was weak and the safeguard was taken away from his client by holding an identification parade.
On May 9, Munroe and Anniesha Persaud, of Rose Hall Town, were accused of stealing from Priceless Boutique and they were severely beaten by a gang of men.
Police later found Munroe and Persaud in the trunk of a vehicle tied with rope and with visible injuries about their bodies. Munroe succumbed after an hour due to injuries he sustained from the beating. Persaud, a key eyewitness, was the victim of a fatal hit and run vehicular accident on June 30, 2013.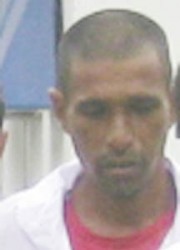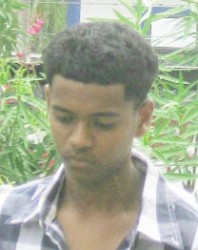 Around the Web