A former cycling champion of Bush Lot, West Coast Berbice fell to his death from the top of a coconut tree around 8 am yesterday.
Fazam Mohood, 29, suffered injuries to his forehead when he fell on a fence before landing face-down in the next yard. He was bleeding through his ears and nose and persons said it seemed as though his neck was broken.
Mohood, a former cyclist with the Flying Ace Cycle Club in Berbice who won many trophies, was in the process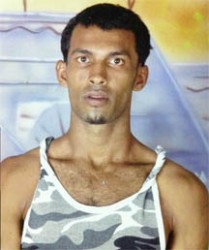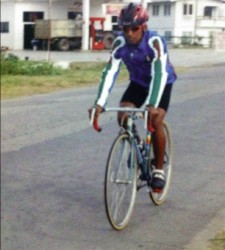 of cutting branches for a resident when he met his demise. The fence was also said to be damaged from the impact.
In tears, his distraught mother, Sanita Mohood told Stabroek News that she received a call from a woman that her son, who did odd jobs for persons around the village fell from the tree and "it looked like he can't get up…"
Another son and her brother ran to the scene where a large crowd had already gathered.
She also telephoned her husband, Fazal, a food vendor at the Bush Lot Secondary School to inform him.
Sanita had already made arrangements for a car to pick him up and take him to the hospital when her other son called to tell her that he appeared to be dead. The police were also contacted and they arrived and conducted investigations.
She said sadly that her son who was very helpful in her cooking business and around the home liked to be independent.
Although she would tell him not to work with anyone, he insisted and would go out whenever he was called. He would also go around the village looking for work.
His mother said that around 6:30 am a man went to her house and told her son that he wanted him to cut some branches.
The woman was busy doing her chores and did not see when he left.
She said sadly that he would have celebrated his 30th birthday on the 27 of this month.
Many neighbours and relatives were at the woman's home yesterday morning consoling her.
Around the Web