An autopsy performed on the body of Hampshire business Devindra "Dave" Deodat has confirmed that he died from shock and haemorrhage due to gunshots.
The post mortem examination was performed on Wednesday at the New Amsterdam Hospital mortuary by pathologist Dr Vivekanand Brijmohan. On Wednesday night, a relative told Stabroek News that a number of pellets were removed from the man's body.
Thirty-four-year-old Deodat was shot to his chest and neck and chopped to his hands and had one of his fingers severed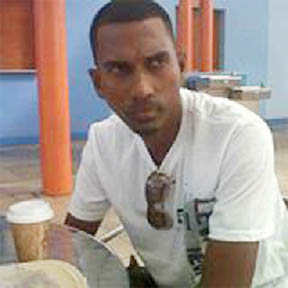 when three teenage boys invaded his Lot 72 Hampshire, Squatting Area, Corentyne, Berbice home on Monday night. His father-in-law Rafeek "King" Abdul, 57, of Lot 63 Williamsburg, Corentyne, was shot twice to his shoulder when he rushed to the residence after learning that bandits were there.
The attackers stole about $600,000 cash, a laptop and a gold band, after attacking the man, his 29-year-old wife Shaneeza, their 14-year-old daughter and ten-year-old son. Shaneeza believes that the boys went to the home with the intention to kill as each had a gun and two were armed with cutlasses. The woman said her husband was dealt a chop and was shot after they wrestled the mask off of one of the robbers during a struggle. The grieving woman recalled that after her husband was shot he looked into the face of his shooter and said, "Look how ayo a kill meh, buddy," and took his final breath.
Around the Web