A Bartica miner yesterday died when the ATV he was riding collided with a truck on the Karrau, Region 7 trail where he was going to catch a boat back home.
Albert Roberts who celebrated his 35th birthday last Thursday was pronounced dead at the Bartica Hospital where he was taken by rescuers.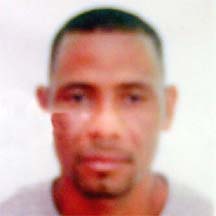 His mother, Lililette Roberts told Stabroek News that the younger of her two sons was  on his way to  catch a boat for his return to his Lot 73 2 ½ Miles, Bartica, Potaro Road home when he met his demise.
It is unclear what happened as she said no one witnessed the accident.
She said that the accident occurred a short distance from Bartica but the area was only accessible by boat as it is on the other side of the river.
Roberts was described as a dedicated worker and a loving and committed father to his 10-month-old daughter and wife Cindy.
The driver of the truck is in police custody assisting with investigations while Roberts' body remains at the Bartica Hospital Mortuary awaiting autopsy.
Around the Web