A 12-year-old Patentia East, West Bank Demerara child is now nursing injuries to his body after a lantern post fell on a shed that he was playing under yesterday afternoon, and his relatives are saying that this could have been avoided had the post been removed years ago.
Kishan Ally sustained injuries to his feet and body after heavy winds uprooted the pole and caused it to come crashing onto a shed that he was playing under with some friends.
The owner of the home, Shaeheid Ally, said that he has made numerous reports to the Guyana Power and Light, but to no avail. "I report the matter over a year now, about ten times and nothing. They told me that they have to get a truck to remove the post and plant a new one. I told them that the post faulty and it needs changing. I indicated to them that I could get my son to help cut the post and throw it through the drain and they could plant a new one. I tried my best to cooperate with them, but they haven't done anything."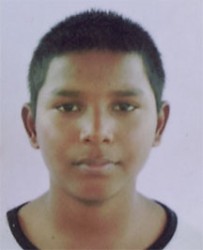 The man said that he was at work when he received a phone call about what had transpired. "I got a phone call that a lantern post fall on my house and that is how come I rushed home."
Carlyn Fernandes who was at home at the time said that there was a strong wind, and immediately after the lantern post fell on the shed and hit Ally."I tried to pull him away but I couldn't…my mother came and throw some water on him and they rushed him to West Demerara Regional Hospital," the young woman said.
Several neighbours said that the incident could have been avoided had GPL changed the pole ever since. "We hear this loud sound and then a set of screaming from these little children, so we ran and come and we had to run and pull out the child out of the zinc. A lot of people could have died down here…GPL always know to come and harass you for light bill money but when we reporting this pole they could never come," the angry resident said.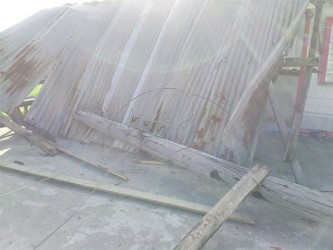 "I was sitting on my landing and then I heard braddam and when I run downstairs then I hear my friend crying out for help. I end up calling for help and then them boys come and pull out the boy from under the shed," another resident told Stabroek News.
Around the Web