Three are now wanted for questioning by the Customs Anti-Narcotics Unit (CANU) after being identified by drug mules as their suppliers.
CANU is asking anyone with information on Laurence Brian Downes, 40, Obead Quail Brazilio, 33, and Oslen Lejuane Adams, 31, to contact the unit on telephone number 227-3507.
A bulletin issued by CANU gave Downes' last known address as 178 Campbell Street, Albouystown; Brazilio's last known address was 36 John & d'Uurban streets, Lodge, Georgetown; and Adams' last known address was 115 Amelia's Ward, Linden.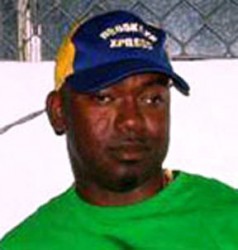 Around the Web