Former political prisoner, social activist and agitator Mark Benschop under the rubric of the Independent Party has signalled his intention to contest Local Government Elections in a bid to win the seat of Mayor of Georgetown.
A press release from the Independent Party said that the party will be fielding a slate of candidates with Benschop as party leader, head of the list of nominees and the party's nominee for Mayor of Georgetown.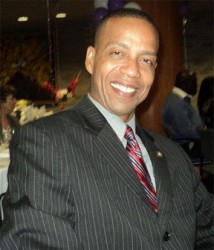 The release said that the campaign will officially be launched at a date to be announced. "At that event, the Independent Party will unveil its list of candidates, officially release our plan of action for Georgetown and answer any questions from interested persons," said the release.
The release said that some aspects of the plan of action have already been made public by Benschop on his Facebook page. "As time progresses, all aspects of the plan will be unveiled culminating in the release of the entire document at the official launch of our campaign. The Independent Party will run on a platform of radical, fundamental change for the capital city," it said.
"Our plan includes dealing with crime, noise nuisance, garbage collection, traffic congestion and road safety, drainage, vendors' issues, municipal markets, vagrants and homeless persons, city structures, building codes and safety, bus, taxi and public transportation issues," the party said.
Around the Web