The Food and Agriculture Organisation (FAO) and Conservation International will soon begin a study of the state of food and agriculture in the Rupununi.
The project will be funded by the Inter-American Development Bank (IDB) and will be the first to be done in the Caribbean, according to the FAO's representative in Guyana Dr Lystra Fletcher-Paul. Food security is important, she stressed at a CI-hosted seminar in St Ignatius last week even as she noted that living conditions in the Rupununi have been ranked as the second poorest in the country.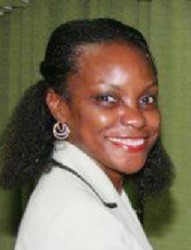 The baseline study will assess the state of food and agriculture in the Rupununiand the findings will inform further actions that could be taken. Farmers, during discussions at the seminar, were unable to say how much of the main Rupununi crops were cultivated on an annual basis as well as how many livestock there were.
"How do you know how much you have available to sell on the market if you don't know what you have on the ground?" Fletcher-Paul questioned.
She said the FAO will bring technical assistance to the table and the organisation is willing to share its knowledge. "Specifically, we want to build capacity," she said. The FAO representative noted that there is considerable investment in the Rupununi in terms of agriculture. "The link between food nutrition and culture is important especially to the indigenous people," she said.
Speaking of food imports into the Caribbean and food security in general, Fletcher-Paul said governments must put their money where their mouths are and invest in agriculture. Guyana has been consistently investing in the local agriculture sector and leads the Caribbean Community in this regard, she said.
The FAO rep said that the study will require inputs from all stakeholders to ensure that all the recommendations are realistic and implementable.
Around the Web