Two gunmen yesterday robbed an Annandale family who had just arrived from the Timehri airport and fired shots as they fled.
The gunmen cut short the robbery after one of the victims fought back. They however fled the Annandale restaurant with over $700,000 before firing shots at the roof of the restaurant.
The robbery occurred around 4:00 hours at Lot 12 Courbane Park. The owners told Stabroek News that they had just arrived from the airport after returning from the United States and were entering their home when the two gunmen barged into their yard and demanded money.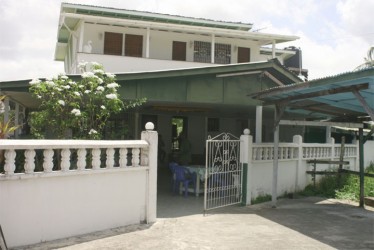 "Me and my daughter and my aunty had just come in from Florida, and when we reach home and rest our bags on the pool table in the restaurant these two persons come up to us and said drop everything," Nanda Ally recalled, adding that after being ordered not to move one of the gunmen shoved a gun at her aunt's head. "He tell her drop her bag…and then the other one went to my daughter and put a knife at her neck."
She said that at that point her husband became enraged that the bandits were threatening his daughter and kicked one of the thieves off his feet and that changed the situation. Her husband, Sheer Ally said that the other man grabbed the bags, and pulled the other one out of the yard.
He added that the thieves shot at the roof and ran away through the street.
Five passports with US visas were in the bags that were stolen, along with $100,000 and US$3,000.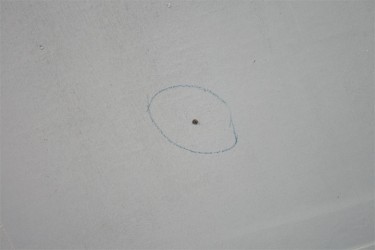 "This is the first time something like this ever happen to us…it's very strange," he said. "How would they know that we were coming home at that time in the morning? They were waiting for us in the empty yard next door."
The owners are offering a reward for anyone who finds the passports.
Around the Web