Truck driver Dev Harkishun was yesterday placed on $350,000 bail after he was charged with causing the death of Stanley Roach, 71, who was crushed on the Rupert Craig Highway last Saturday.
Harkishun, 22, of Lot 1A Pump Road, Liliendaal, East Coast, Demerara, was not required to plead to the indictable charge of causing death by dangerous driving when he was arraigned at the Georgetown Magistrates' Court.
The charge, read by Magistrate Fabayo Azore, stated that on October 19, along the southern carriageway of the Rupert Craig Highway, Harkishun drove GRR 5801 in a dangerous manner, causing the death of Roach.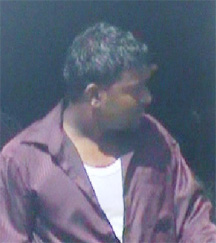 Prosecutor Ramsahoye Rambujue told the court that on October 19, at around 11:20hrs, Harkishun drove the lorry and parked it on the southern shoulders of the road, facing west within the vicinity of Mekdeci office.
He said that Harkishun then went into the Mekdeci office to transact business and when he returned, he boarded the truck and started the engine. Rambujue said that he immediately began reversing for about 10 to 15 feet and the vehicle hit Roach, who fell.
The left rear wheel of the truck subsequently ran over him.
Roach was taken to the Georgetown Public Hospital, where he was pronounced dead on arrival.
Attorney Sase Gunraj, who represented Harkishun, made an application for reasonable bail to be granted.
He said that his client was not a flight risk and is gainfully employed as a truck driver.
Gunraj added that Harkishun had never had any troubles with the law before and that he would return to court for trial.
He was placed on $350,000 bail and the case was adjourned until November 11.
According to witnesses, Roach, of Lot 70 Evans Street, Charlestown, was walking along the public road when he was struck down by the reversing truck. The witnesses said that his head was crushed.
Around the Web