The Caribbean Farmers Network (CaFAN) is urging local small farmers to demand that the Ministry of Agriculture do more to ensure that Guyanese produce gets freer access to regional markets.
In his address at a consultation for Guyanese farmers organised by CaFAN as part of the Caribbean Week of Agriculture activities, Jethro Greene, Chief Coordinator of CaFAN, expressed disgust at Caricom Heads of Government for indulging in what he views as platitudinous diplomatic speeches about regional integration but showing no political will to forge meaningful intra-regional trade.
According to Greene, when goods from Guyana meet the ports of certain Caricom members states, "somebody puts up an obstacle" while goods from Miami can enter these countries without any problem. Greene, who has been accused of being too aggressive on this issue, says he is assertive because a large percentage of disease found in the region does not come from within. "It comes from outside of the region because the regulations that govern food that come into the region are influenced by the big boys and are [lax]. But goods coming from one island to the other is overregulated-most of the time you can't get them into the country," he said.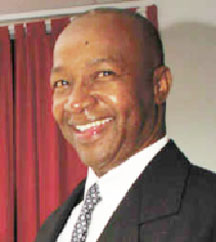 "Why should we be taking all these goods from Costa Rica, from Miami, coming all the way but yet our goods from inside the region, from our own Regional brothers and sister can't come in? It's because they are hypocrites…." he said, while noting his desire for some of the trade barriers to be broken down to allow Guyana to increase its export within the region.
Pointing to CaFAN as a regional network of farmers and farmers' organisations bent on controlling their destiny in agriculture, Greene said, "We control ourselves. We run ourselves and we plan to be masters of our own destiny. The organisation believes in the empowerment of farmers–not theoretically but practically." He also posited that instead of technocrats and administrators making decisions for farmers from afar, they should consult with farmers. According to Greene, the children of farmers should become involved in agriculture and while there is no need for everybody to become a farmer, there should be holistic support for agriculture within Guyana and the rest of the region. "The time has come for there to be an affluent small farmers' business class across the region," he said.
The consultation was intended to show Guyanese small farmers the wide possibilities of marketing their produce regionally and extra regionally through CaFAN as well as to impress upon them the need to engage in farming as a business. "What we are saying …you have to tell your minister to tell his colleagues that you want to make sure that your goods get into the region," Greene stressed.
"At the end of the day, we want to get from you a set of commodities you think have advantage. We would also try to look at export groups because the potential for exports is real big and we do have some markets that people are waiting on us to give them answers," he added.
Greene also encouraged farmers to outline some of the critical issues affecting them. "You will also outline some of the critical issues you think should be solved … and I want you to give some timeline when you think these things can happen because I am just fed up about potential. I want action – what kind of mechanism would be used?
Are we going to have a cluster of farmers called a production or marketing group?" he asked. Although CaFAN has experienced some challenges with some governments of the region, most of the time it has had "a reasonably good" relationship with them.
Greene also said that CaFAN has been moving for its members to own more of the value chain from production right up to the consumer, thereby allowing farmers to increase their income. He also commented that many donors invest heavily in training and technical assistance but not enough on marketing and inputs that support production.
Greene said that agriculture is a living thing and if you don't find markets, and/or the quality of goods to get into those markets, you can't make money. He cited an experience during which he participated in a study tour where apple growers owned everything, even the factory and the distribution, though they don't operate the business.
"They own the whole value chain", Greene said, adding that CaFAN aims to replicate this in the Caribbean and create opportunities that can be passed down to the descendants of farmers.
Around the Web