Education Minister Priya Manickchand joined students and staff at a simple ceremony held at the Fort Wellington Secondary School on Monday to commission a new wing that has been added to the building.
In delivering her remarks before cutting the ribbon, Manickchand underscored government's commitment to continuous investment in education, a press statement from the ministry said.
She noted that Guyana has achieved universal primary education, meeting Millennium Development Goal Number 2 and steps are continually being made to enhance its delivery and to achieve universal secondary education.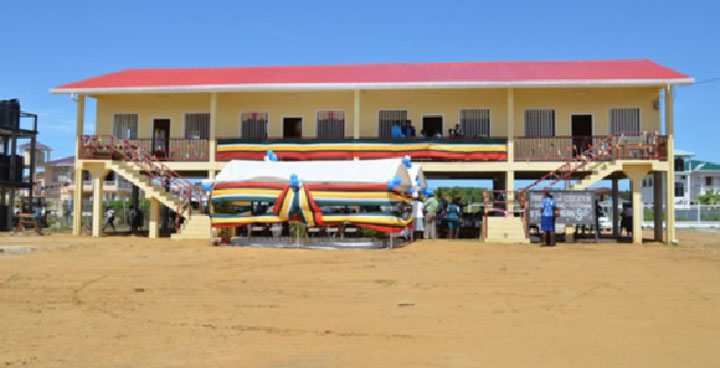 "…Now that we [have] attained universal primary      education, the conversation is moving from providing access to enhancing the quality of primary education universally offered in Guyana," she said. Manickchand also said that the ministry and government are set on achieving secondary education. "This means that every single child of the secondary age cohort will be able to access a secondary school throughout Guyana," she said.
At the same time, Manickchand pointed out that Region Five has already achieved universal secondary education. However, she said more work needs to be done to sustain these achievements made in the region.
"We must move past our primary tops despite how well they have been performing having offered their students the opportunity to write CSEC," she said. The minister also revealed that a number of other schools will be commissioned throughout the region, including the Novar Primary, the new Woodley Park Secondary School as well as the Bygeval and Rosignol Secondary Schools as A-listed schools.
At the Fort Wellington school, she charged the students to make full use of the new and improved facilities. She also told them that one way to justify the investment made by the government is by qualifying themselves at the highest level.
Around the Web