Azam Inshan, a 17-year-old student of the New Amsterdam Technical Institute (NATI) was electrocuted at his Cotton Tree, West Coast Berbice home around 11:15 pm on Wednesday.
Tragedy struck when Inshan attempted to plug in the washing machine to a transformer to wash his school shirt. He was rushed to the Fort Wellington Hospital where he was pronounced dead on arrival.
He was in the lower flat with his twin brother, Azim while his father, Mohamed Inshan, a teacher at the Fort Wellington Secondary was in his bed in the upper flat.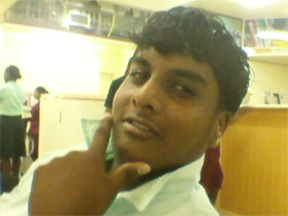 His mother, Bindu Inshan was in the Mahaicony Creek where she works as head teacher of the Mora Point Nursery, when she got the devastating news.
Azim told Stabroek News he was relaxing in a hammock when he heard an alarming scream from his brother who collapsed to the ground.
He at first thought that "a snake bit him" and rushed to investigate while calling out frantically for his father.
It was not until he touched his brother and got shocked that he realized what had happened. He immediately pulled out the plug from the 240 volts transformer.
He then lifted his brother to another spot and noticed that his eyes had started to "turn up" and he was frothing. Azim also said that his brother took two big breaths and appeared to be unconscious.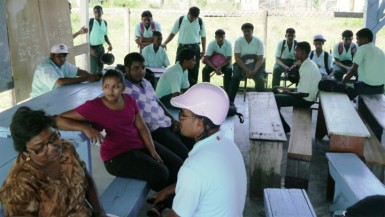 Mohamed said that by then he reached down and called out to the neighbours to assist them in taking him to the hospital.
He recalled that his son was still breathing and must have taken his last breath even before he reversed the car out of the yard.
Azam, a second year student at the NATI was studying internal combustion engineering.
The inconsolable Bindu said she took the job in the creek to work hard for her children. When this newspaper visited the home of the grieving family, several persons, including a lecturer and students from NATI and teachers from Cotton Tree and Fort Wellington schools had gathered to offer their sympathy.
Azam leaves to mourn his twin brother, Azim, sister, Nissa; an x-ray technician at the Fort Wellington Hospital and his parents.
Around the Web