Guyana has copped five of the eight Caribbean Examinations Council (CXC) awards this year, with Yogeeta Persaud of the Anna Regina Multilateral School (ARMS) winning the award for overall outstanding achievement in the region with 18 grade ones, Education Minister Priya Manickchand announced yesterday.
Rafena Mustapha, of the Saraswati Vidya Niketan won the award for most outstanding student in the Humanities; Cecil Cox of Queen's College for Sciences; Sasha Woodroffe, also of Queen's College, for Business Studies; and Zimeena Rasheed, of ARMS, for Technical Vocation.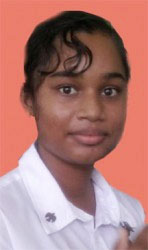 The other three awards for Most Outstanding Candidate in Visual Arts, 2-Dimensional Work; Most Outstanding Candidate in Visual Arts, 3-Dimensional Work; and Most Outstanding Candidate in Short Story Writing were won by other students in the region.
At a press briefing at the Education Ministry's boardroom, Manickchand said that this is another moment for Guyana to celebrate how far we have come in education. "This is another moment for us to note how investment manifests itself in success and development and in providing opportunities for the people we invest in. This is indeed a proud moment for Guyana and our education system that the Government remains committed to the development of education in Guyana," she said.
"Several of our students did remarkably well, not only from the schools that are known as 'top schools', but from school across the region. This year, we had one student that wrote 20 subjects, and also another student who wrote 18 subjects from the same school.
There were 94 children who matriculated from that school also…Queen's College had a number of students who did extremely well and Bishops' High," the minister added.
Manickchand noted that within the last decade, Guyana has been consistently winning awards from CXC because of the excellent performances of our students. "We want to bring to your attention the trajectory that Guyana has been on, for a number of years, except 2010. We are proud to say that our students have been dominating three categories over the years; the best overall science award, best business studies award, and the most outstanding performance in the region award. In 2012, Guyana won four of the eight regional awards," she said.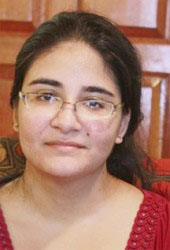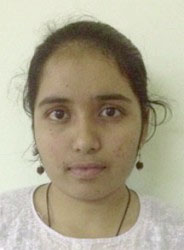 She further stated that the level of achievement and progress that a country makes depends on its education system. "As such, we will remain focused, as a government and as a ministry, on providing an enabling environment for our students so that they will continue to excel. Moreover, we hope that this quality of excellence will serve as benchmarks so that all students can aspire to this quality of achievement," she said.
The awardees will receive their prizes at a ceremony which will be held in Guyana in December.
Fair
But even as some students continue to perform exceptionally well, overall passes in core subjects
Mathematics and English A continue to be dismal. This year only 28.92% of students secured Grades 1 to 3 in Mathematics, down from last year's 29.69%, while English A, results improved from 37.02% to 45.69%.
Questioned about those students who "slip" between the cracks, Manickchand said that there have been large investments in the sector. "We have noted that there are children who are not doing as well as the 45% who passed, and we are calling on teachers to teach more conscientiously.
We now have more graduate teachers in the system… the proportion of students passing must be reflected in the proportion of trained teachers we have. The Government of Guyana, PPP/C has allocated a large number of monies to the sector every year. Twenty years into office and we have seen what this has done. We have moved from 30% trained teachers to 70% trained teachers. Investments over the years have produced things over the years that we can celebrate," she said.
Manickchand added that while education in Guyana has come a long way, there is still a lot of work to be done. "We do have a lot of work to do, but we must note that when we make these statements that we must be fair. 45% of children passing English A now is too low, but we have moved from 18% in 1992. We have moved from 8% of the population passing Mathematics at the common entrance level to 45% passing now."
She noted that although there is tremendous work to be done, it cannot happen overnight. "We need to take that up to 100% but those kinds of moves require trained teachers, proper environments and provisions of textbooks. You don't see results in a year, it usually takes a couple of years to get results," she said.
Around the Web