The Guyana Responsible Parenthood Association (GRPA) is launching the International Planned Parenthood Federation (IPPF) Vision 2020 initiative at an event planned for the Seawall Bandstand on Sunday as part of its 40th anniversary programme.
This year's observances are being held under the theme 'Advancing Sexual and Reproductive Health and Rights for all Guyanese,' the GRPA said in a press release.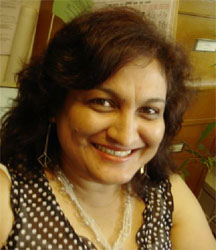 Vision 2020 is a 10-point plan by the Inter-national Planned Parent-hood Federation (IPPF) to put Sexual and Reproduc-tive Health and Rights at the heart of the international development agenda. The GRPA is an accredited member of the IPPF which works in 172 countries to empower vulnerable youth by giving them access to life-saving opportunities so that they can live with dignity. The group joins the IPPF in its commitment to work towards the elimination of poverty, gender inequalities and injustices in ways that respect, protect and fulfil the human rights of all persons.
The IPPF Vision 2020 urges governments to meet 10 goals, including reducing maternity mortality due to unsafe abortion by 75%, making comprehensive sexuality education available to all and recognising sexual rights as human rights. By 2020, if an additional 120 million women and couples are given access to desired contraception options, 200,000 fewer women and girls will die in pregnancy and childbirth and 50 million abortions will be prevented, the release said.
In addition, Tewodros Melesse, IPPF Director General, is quoted as saying, "As the world works towards a new framework for development which will succeed the Millennium Development Goals (MDGs) it is time to put SRHR at the very heart of what governments and the international community want to achieve…. Reaching this goal depends on all of us working together to make Vision 2020 a reality."
The GRPA was established in 1973 by the Guyana Women's League of Social Services led by Olga Byrne, its first executive director. The idea of thea association emerged within a context where access to family planning and maternal health information, education and services was lacking.
Sexual and Reproduc-tive Health and Rights are linked to major issues encountered in Guyana such as poverty, truancy, domestic and sexual violence, homophobia, gender inequality, high risk sexual behaviour, maternal mortality, cervical, breast and prostate cancer, STIs, HIV and other health and social challenges. The late Frederick Cox was its longest serving executive director, from 1993-2009 and Rev Patricia Sheerattan-Bisnauth is its current executive director.
Around the Web