Chinese Communist Party media controls are increasingly constraining news outlets based outside China, according to a report by Freedom House, which notes a culture of secrecy and lack of transparency by Chinese officials, companies, and local regulators in countries like Guyana.
"The dynamics are subtle, but the reality is that the 'China Factor' exists in newsrooms around the world, be they internationally renowned outlets such as the New York Times and Bloomberg, a local newspaper in Nepal, or a Chinese radio station in Los Angeles," said Freedom House research analyst Sarah Cook, who authored the report, 'The Long Shadow of Chinese Censorship: How Chinese Media Restrictions Affect News Outlets around the World.'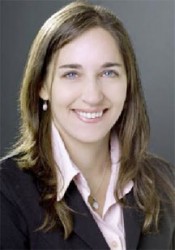 The report was published by the Center for International Media Assistance at the National Endowment for Demo-cracy. "The Chinese government's efforts to influence reporting by foreign and overseas Chinese news outlets have intensified and expanded over the past five years," Cook said.
The study found that Chinese officials have directly impeded independent reporting by media based abroad, barring foreign correspondents from sites of important incidents or pressuring senior executives not to publish content deemed politically undesirable to the regime. More prevalent—and often more effective—are methods of control that subtly induce self-censorship among media owners and outlets. Indirect pressure has also been applied via proxies—including advertisers, satellite firms, and foreign governments.
These international actors have boycotted disfavored outlets, cut transmission signals, or arrested activists disseminating news critical of the Chinese Communist Party, Freedom House said.
As it relates to the region, the report said that the Chinese government's relationship with local media in Africa, Latin America, and Asia differs considerably from its interactions with mainstream international media. Most outlets do not have their own correspondents permanently stationed in China and instead rely on international newswire services for coverage of events in the China, it says.
The report noted that the Chinese government has invested significant diplomatic and financial resources towards expanding the reach of state-run media, offering training to journalists from these regions, and inserting favorable content into local  media coverage.
"This propagandizing of the government's views appears to be the dominant tactic for influencing the public, rather than a systematic attempt to curtail critical reporting or commentary," the report said.
Nevertheless, journalists and press freedom watchdogs in several countries complained that restricted access to Chinese officials occasionally impeded reporting. "Media observers from Guyana and Nigeria, for example, noted a culture of secrecy and lack of transparency by Chinese officials, companies, and local regulators.
In Trinidad and Tobago, one television journalist reported, "We were told that only Chinese journalists would be allowed," referring to an event involving Chinese officials during the June 2013 visit of Chinese President Xi Jinping," the report said.
Around the Web